Definition
Versioned Object Base (VOB)
A Versioned Object Base (VOB) is a centralized database that stores version information about the files and folders in a software configuration management (SCM) system. The term is usually associated with ClearCase, a distributed program developed by Rational Software that is used in a client/server environment.

Download this free guide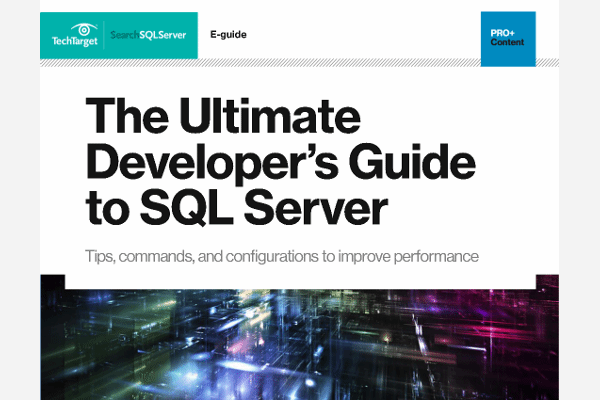 Ultimate Developer's Guide to SQL Server
Jam-packed with tips to improve SQL Server database performance: How to best create tables and columns, normalize and restore your database, and configure aliases.
By submitting your personal information, you agree that TechTarget and its partners may contact you regarding relevant content, products and special offers.
You also agree that your personal information may be transferred and processed in the United States, and that you have read and agree to the Terms of Use and the Privacy Policy.
The VOB includes the current versions of source files, as well as a detailed history of file updates and usage. The history includes version numbers and dates of use, as well as information about who created each version. Information about derived objects is also included. If the VOB is complicated, it can be graphically displayed as a file-system source tree. The use of a large VOB can be memory intensive. Performance is also dependent on the read/write speed of the hard drives on which the program is installed.
Continue Reading About Versioned Object Base (VOB)
Dig Deeper on SQL Server Database Modeling and Design