News
Stay informed about the latest enterprise technology news and product updates.
Podcast: SQL Server high availability options
SQL Server high availability options include database mirroring, replication and log shipping. In this podcast series, you'll get the basics and best practices for each.
SQL Server high availability options include replication, database mirroring and log shipping. In this podcast series, SQL Server expert Eric Johnson gives you an overview, while explaining the setup, basics and best practices of each and how they can help optimize your SQL Server environment.

Download this free guide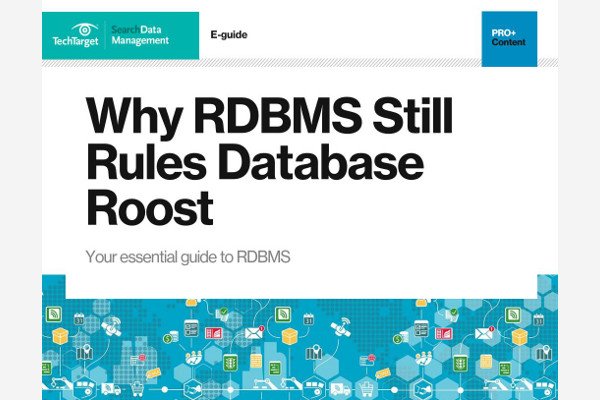 Download: 60-Page Expert RDBMS Guide
Trends come and go, but your DB strategy shouldn't be a flavor of the month. Learn why you shouldn't get distracted by new DB technology, how Facebook is using a RDBMS to do the data slicing and dicing they can't in Hadoop, and more.
In this podcast, you'll grasp the functionality of replication and what it can do for your SQL Server environment. SQL Server database administrator Eric Johnson starts by explaining the three replication types: snapshot, transactional and merge. He then takes you through setting up replication for high availability and outlines how to failover a replication solution.




| | |
| --- | --- |
| Database mirroring in SQL Server | |

Database mirroring in SQL Server 2005 will increase your system's availability by allowing a quick and automatic failover. Learn about the three SQL Server instances: principal, mirror and witness. SQL Server expert Eric Johnson shares the types of mirroring solutions for high availability and how to configure those solutions.





| | |
| --- | --- |
| Log shipping in SQL Server | |

Get instructions for setting up log shipping via SQL Server Management Studio. Then you can back up your primary database and restore it to a secondary server through log shipping. You'll get those details along with how to set up multiple log shipping failover boxes to provide high availability and a reliable reporting environment.





SQL Server 2005 database mirroring allows you to automatically mirror database contents. Learn how it works and how to get it up and running with Management Studio.

Standby servers may be used for continuous log shipping in the event of a database failure or to verify SQL Server backups. Here you'll find tips for setting up and maintaining a standby server.

Replicating stored procedures between SQL Server environments is a process for which you have many technologies to choose from. Get to know your options in this tip.




ABOUT THE AUTHOR:
Eric Johnson (MCSE, MCITP: Database Administrator, MCSD) is a co-founder of Consortio Services and the primary Database Technologies Consultant. He has delivered numerous SQL Server training classes and webcasts as well as presentations at national technology conferences. He has presented at TechMentor on SQL Server 2005 Replication, Reporting Services, and Integration Services. Eric is active in the local SQL Server Community, serving as the president of the Colorado Springs SQL Server Users Group.
Dig Deeper on SQL Server Replication