Evaluate
Weigh the pros and cons of technologies, products and projects you are considering.
Expect big data doings at upcoming Microsoft Ignite conference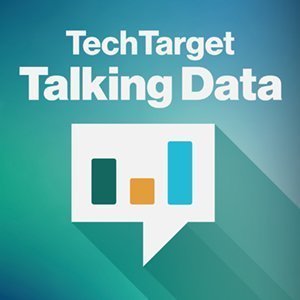 Listen to this podcast
Ignite 2017 and the Microsoft data portfolio are the topics of this edition of the Talking Data podcast. On tap is a closer look at Azure Cosmos DB.
In recent years, the Microsoft Ignite conference has become an important showcase for the company's new products. As big data has gained wider attention in Microsoft shops, the event has increasingly come to include data-related offerings -- ones that support new methods for handling today's data onslaught.
At this year's convocation in Orlando, Fla., Microsoft Ignite 2017 will place a spotlight on data, with 67 sessions dedicated to data alone. Among those are several sessions detailing what's new and noteworthy in SQL Server 2017 and Azure SQL Data Warehouse, according to this edition of the Talking Data podcast, recorded ahead of the Sept. 24-29 event.
Also coming in for greater definition is Azure Cosmos DB, the company's entrant in the emerging competition to field multimodel databases. Azure Cosmos DB is a remake and remodel of DocumentDB, as it adds graph and key value API support to DocumentDB's original document-oriented data menu.
Perhaps most closely watched at the Microsoft Ignite conference will be SQL Server 2017, Microsoft's first version of SQL Server on Linux.
Admittedly, it will take some time to achieve one-to-one feature parity between the long-established Windows version and the quite new Linux version of the SQL Server database. Still, users will take this occasion to learn more about what is here and what is on the way.
Among unsupported features in the Linux version of SQL Server 2017 Release Candidate 1 -- the edition the company released in July -- were the Stretch Database and Analysis Services. These and other features could make their debut on Linux at Ignite 2017.
Azure-based data initiatives will also be on the agenda at the Microsoft Ignite conference. Azure SQL Database, Azure managed service for MySQL and PostgreSQL, and the new SQL PowerShell are among the varied fare.
Be sure to listen to this SQL Server-savvy edition of the Talking Data Podcast, and get ready for a busy season of data doings.
Next Steps
Check out a podcast report on the Ignite 2015 conference
Review Ignite 2016 news, including the splash U-SQL made
Look ahead to the Pass 2017 Summit