Evaluate
Weigh the pros and cons of technologies, products and projects you are considering.
Four free SQL Server tools every DBA can use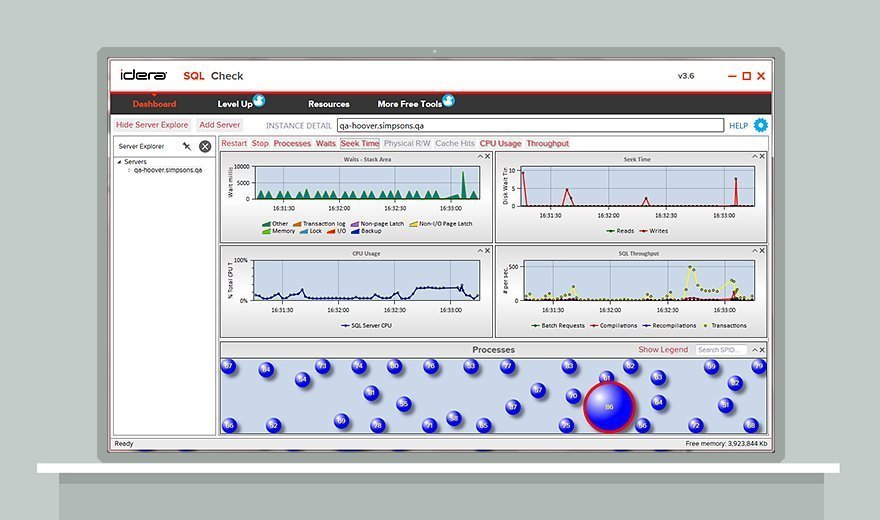 Visual Editor:
Sarah Evans
Troubleshooting performance problems is always one of the issues database administrators (DBAs) face. Idera SQL Check is a SQL Server performance monitoring tool that can help DBAs find and fix database performance problems. This tool provides real-time information on 20 different performance metrics, including: wait statistics, reads, writes, session details and cache hits. There aren't any agents to install, and SQL Check records key SQL Server heartbeat statistics at customizable intervals. However, unlike Idera's SQL Diagnostic Manager, SQL Check is limited to monitoring a single SQL Server instance.
View All Photo Stories