Evaluate
Weigh the pros and cons of technologies, products and projects you are considering.
Five third-party SQL Server schema comparison tools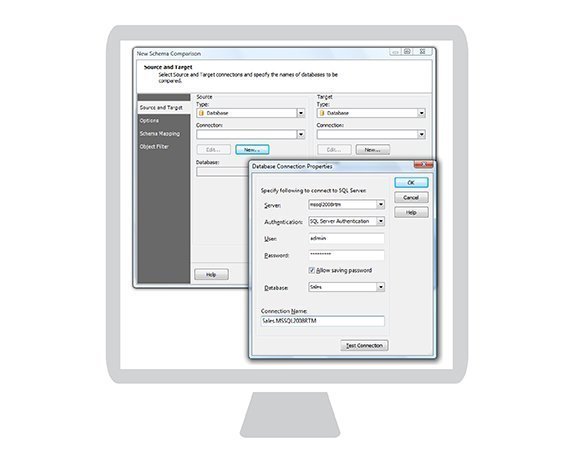 Although dbForge Schema Compare for SQL Server is not as robust as some schema comparison tools (e.g., no script or compressed backup comparisons), the product has a reputation for being a solid performer that has been well tested. You can compare live databases as well as database snapshots and native backup files, and generate schema comparison reports in Microsoft Excel and in HTML. In addition, comparison and synchronization operations support most object types, including assemblies, certificates, routes, contracts and broker priorities, as well as database and extended properties. Schema Compare also lets you filter, group and sort these objects within the comparison results.
You can purchase Schema Compare in one of two editions: Standard or Professional. Standard starts at $150 and Professional at $230. With Professional, you get native backup comparisons, a command-line interface and source control integration with Subversion (SVN) and Team Foundation Server (TFS). As a result, you can create schema snapshots to support auditing and rollback operations and automate the process of committing those snapshots to source control. You can also automate synchronization processes as well as the resolution of issues that arise out of them.
View All Photo Stories