Evaluate
Weigh the pros and cons of technologies, products and projects you are considering.
Five third-party SQL Server schema comparison tools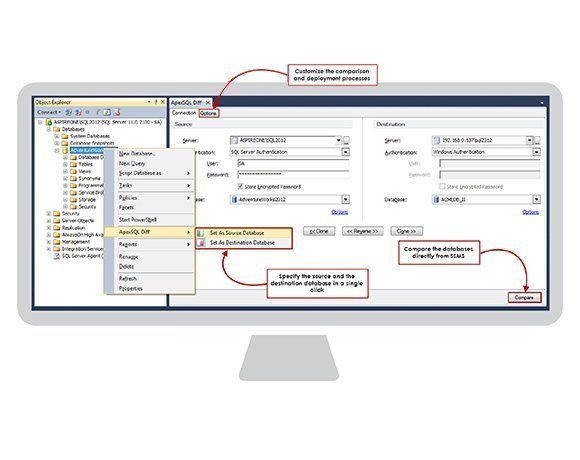 ApexSQL Diff is a full-featured schema comparison tool that, unlike many, is integrated into SQL Server Management Studio (SSMS), allowing you to compare and synchronize databases within the SSMS interface. And with ApexSQL Diff, you're not limited to live databases. You can also compare a schema against a database snapshot, native or compressed backup file, or a set of creation scripts within source control. In addition, the product provides granular control over which objects should be scripted and synchronized, and lets you filter comparison results without having to rerun that comparison. Plus, you can choose from multiple views when reviewing those results.
ApexSQL Diff comes in two editions: Dev and Pro. The starting price for the Dev edition is $249 and $599 for the Pro edition. With Pro, you get such features as building live databases from script, restoring selected objects from database backups and deploying object changes directly from source control. The Pro edition also includes a command-line interface that lets you automate comparison and synchronization operations.
View All Photo Stories