SQL Kilt Day at PASS Summit 2011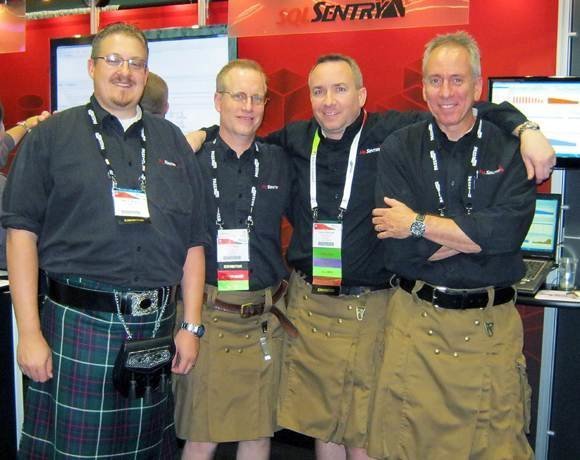 Source:
Jason Sparapani/TechTarget
The delegation from SQL Sentry donned kilts en masse at the Professional Association for SQL Server's annual conference on SQL Kilt Day in honor of Women in Technology (WIT), which spreads awareness about the declining numbers of women with careers in science and technology. SQL Sentry sponsored WIT's ninth annual PASS Summit luncheon. Pictured at the SQL Sentry booth at the Seattle conference are, from the left, Steven Wright, director of engineering services; Peter Shire, director of partner relationships; Aaron Bertrand, senior consultant at SQL Sentry and blogger on SQLblog.com; and Nick Harshbarger, vice president of sales and marketing.
View All Photo Stories