SQL Kilt Day at PASS Summit 2011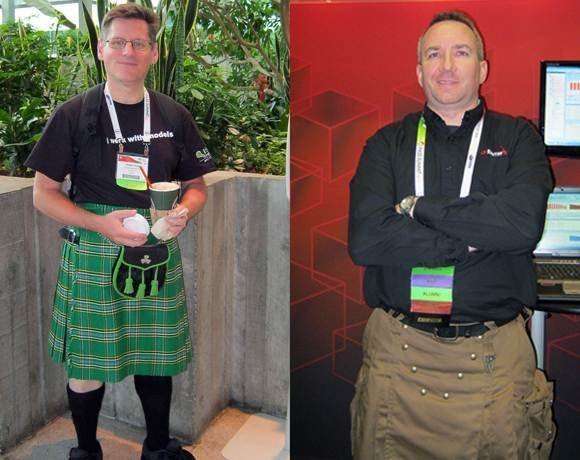 Source:
Jason Sparapani/TechTarget
LEFT: Robert Volk, a database administrator at Planet Payment Inc. in Alpharetta, Ga., wears an Irish-themed kilt at PASS Summit 2011, the conference hosted by the Professional Association for SQL Server. Volk said he saw guys wearing kilts at last year's conference in support of the PASS Women in Technology interest group, so he debuted his at a SQL Saturday training event back home in Georgia. Volk said wearing the garments is a great way of making people aware of the dearth of women in science and technology.
RIGHT: Aaron Bertrand, senior consultant at software vendor SQL Sentry, holder of Microsoft's Most Valued Professional distinction and blogger on SQLblog.com, sported a kilt while manning the SQL Sentry booth at PASS Summit 2011. "It's a fun thing to do," Bertrand said. "You get a lot of funny looks, but it's mostly good-natured."
View All Photo Stories