SQL Kilt Day at PASS Summit 2011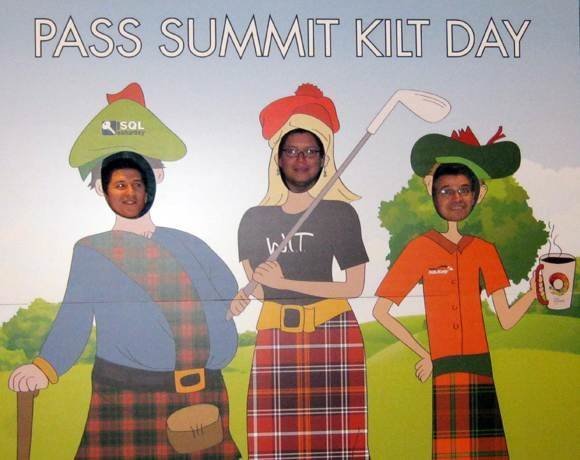 Source:
Jason Sparapani/TechTarget
Juan Jose Puga, left, project manager at Chilean bank BCI, Ricardo Polo Saenz, software architect at credit card processor Nexus, and Juan Veliz Carmona, a database administrator at telecom Telefonica, all from Santiago, Chile, pop their heads into a SQL Kilt Day cutout board at October's PASS Summit 2011 in Seattle. Dozens of IT professionals who work with Microsoft's SQL Server database dressed in kilts to support the PASS group Women in Technology (WIT) on SQL Kilt Day, which falls on day two of the annual conference, hosted by the Professional Association for SQL Server. WIT spreads awareness about issues faced by women in science and technology and encourages young women and girls to get jobs in the fields.
View All Photo Stories