Chepko Danil - Fotolia
News
Stay informed about the latest enterprise technology news and product updates.
Faster R&D pace complicates SQL Server upgrades for users
Microsoft is updating SQL Server and Azure SQL Database more quickly than it did in the past -- and keeping up with the new releases can be a tough task for DBAs.
SEATTLE -- SQL Server 2019 will be the third version of Microsoft's relational database software in four years, the product of an accelerated development pace that creates new challenges for users on SQL Server upgrades.
The faster R&D velocity also affects users of Azure SQL Database, SQL's Server cloud cousin, and Microsoft's other cloud-based data platforms. Those technologies and tools that support them are updated rapidly; for example, Microsoft releases monthly updates of its Azure management portal and Azure Data Studio, a database administration tool for both SQL Server and Azure databases.
"It's like drinking from the fire hose to keep up with all the changes," Mark Freeman, a senior database administrator (DBA) at Azure SQL Database user BDO Global, said in an interview at PASS Summit 2018.
Brussels-based BDO runs hundreds of instances of the cloud database. Freeman, who works at the tax, audit and management consulting services company's office in Columbus, Ohio, said the speed at which Microsoft is developing the Azure data services line "is just mind-blowing." Overall, the fast pace is to the good, he added, but the vendor is moving so quickly that it can cause some issues for him.
"I like to say that they tend to move my cheese a lot," Freeman said. "I go into the Azure portal and things that I'm used to using have moved or aren't there anymore. And sometimes they pull the old thing before a new thing is ready -- they get ahead of themselves a little bit."
A plethora of database upgrades and patches
It's like drinking from the fire hose to keep up with all the changes.

Mark Freemansenior DBA at BDO Global
Keith Brockman, a DBA at the Public Service Commission of Wisconsin, said he has done a series of SQL Server upgrades over the past five years to migrate servers that were running releases as old as SQL Server 2008 to newer versions of the database management system (DBMS).
"They're coming out pretty quick," Brockman said in an interview at the PASS conference, referring to new SQL Server releases. And it isn't just the database upgrades themselves. He added that Microsoft has issued "security patch after security patch" for SQL Server 2017, which is now installed on all of the database servers at the Madison-based agency that regulates the state's public utilities.
In the past, Microsoft typically went two years or more between new versions of SQL Server. But it made SQL Server 2017 generally available in October of last year, just 16 months after SQL Server 2016 was released. The first public preview of SQL Server 2019 followed this September, and Microsoft released the second one at the conference. The company has yet to say when next year it expects to officially launch the 2019 version.
Faster delivery of new DBMS features
"If you go back a few years, this wasn't the pace we were innovating at," Rohan Kumar, Microsoft's corporate vice president for Azure data services and SQL Server engineering, said in a keynote speech at the PASS Summit.
The R&D speed-up applies to both SQL Server and its cloud DBMS counterparts, Kumar said, adding that his team uses feedback from Azure users to plan and develop new features for use across the entire Microsoft data platform.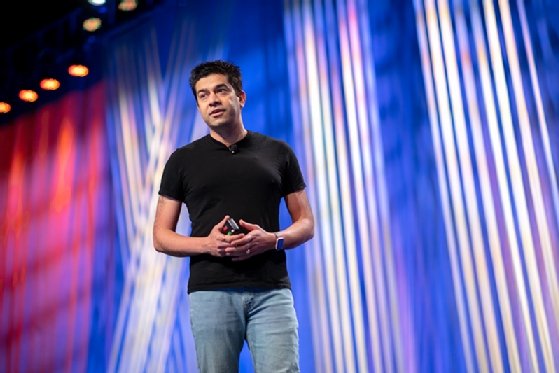 In a roundtable Q&A with reporters and consultants after the keynote session, Kumar acknowledged that the faster development pace can create a "pain point" for users on Azure SQL Database and SQL Server upgrades.
"You'll see us addressing that, not just in the platform infrastructure, but also in the tooling around it," Kumar said. For example, he pointed to automated upgrade features included in Microsoft's new Azure SQL Database Managed Instance service. "Upgrades just happen -- customers don't have to worry about it," he said. "Clearly, that's the direction we're going in."
Where to go on SQL Server upgrades
SQL Server 2017 is the most logical landing spot for users looking to upgrade from older releases, said Denny Cherry, founder and principal consultant at Denny Cherry & Associates Consulting in Oceanside, Calif. Organizations with SQL Server 2016 systems are an exception, he added in an interview at the PASS event -- in such cases, he recommended waiting for SQL Server 2019.
"If you're on SQL Server 2016, you may want the features in 2017," Cherry said. "But with 2019 just around the corner, it doesn't make sense to do an upgrade and then have to do another one six months down the road."
That also may be an option for users who face the need to do SQL Server upgrades because of Microsoft's plan to stop supporting SQL Server 2008 and 2008 R2 next July.
In an interview before the conference, Tim Ford, a DBA at Mindbody Inc. in San Luis Obispo, Calif., said he expects many users of the 2008 releases to weigh whether they should "drift a little longer" until SQL Server 2019 is available or upgrade to SQL Server 2016 or 2017 in the meantime. SQL Server 2012 and 2014 are also still options, but they "probably aren't great upgrade paths at this point," Ford said.
Microsoft's quicker release cadence makes the upgrade planning process more complex for SQL Server DBAs as a whole, said Ford, who also is an executive committee member on the board of the Professional Association for SQL Server, which organized PASS Summit 2018. "Being able to understand which version of SQL Server provides the features your organization needs is key," he said.
Dig Deeper on SQL Server Migration Strategies and Planning