Share this item with your network: Technology insights for the data-driven enterprise

iSTOCK/GETTY IMAGES
News
Stay informed about the latest enterprise technology news and product updates.
SQL Server 2014 etches itself in-memory
Microsoft's flagship database is advancing into the largely undiscovered country of in-memory OLTP platforms -- and it's hoping to conquer.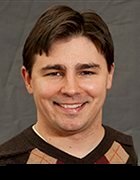 By
Microsoft released SQL Server 2014 in April, saying the new database is an important component of its "cloud-first data platform." Yet the most important feature is its in-memory transaction processing option, a performance-boosting capability that is becoming a new focal point for competition in the database market.
A decade ago, SQL Server wasn't a major player in enterprise databases. But Microsoft has since injected money and muscle into its flagship database platform; Gartner says SQL Server revenue increased almost 30% from 2011 to last year, to $6.3 billion.
Oracle has promised in-memory online transaction processing in its namesake database but is still working on it. SAP says its in-memory HANA platform can handle OLTP, but most uses now are for online analytical processing, which involves crunching business intelligence and analytics queries. Other platforms from IBM and Teradata focus solely on OLAP. With its In-Memory OLTP feature in SQL Server 2014, Microsoft positions itself as a technical leader in the relational database pack -- something it hasn't often been able to claim.
The big deal with memory
In-memory computing has garnered attention from tech vendors and enterprise customers because it's light-years faster than disk-based processing. There's a reason the code name for In-Memory OLTP was Hekaton, the Greek word for hundred. Microsoft was hoping the feature would deliver 100-times better OTLP performance. The company has since dialed back expectations, with early customers maxing out at a 20-times improvement.
In-memory processing has also gained wider appeal because the cost of memory has plummeted, making it more feasible for organizations to put larger chunks of their databases in main memory.
Take longtime SQL Server user Edgenet Inc. The Atlanta-based software and services provider was looking to more quickly update product availability and pricing data on a per-store basis for its retail-industry customers, which include AutoZone, Sears and Lowe's. Vice president of IT Michael Steineke said In-Memory OLTP enables transaction updates in near real time.
"Now we can update product availability information from various retailers as quickly as they can provide it to us," Steineke said.
Entire SQL Server 2014 databases don't sit in memory. Instead, a management tool helps database administrators decide which tables would have the best performance improvements in memory. Once there, SQL Server 2014 tables retain full ACID properties -- atomicity, consistency, isolation and durability -- the hallmark of relational database transactions.
Microsoft versus the rest
Oracle is still by far the revenue leader in relational databases, with about 50% market share. IBM has also been a contender for a long time, primarily with its DB2 product line. Teradata mainly competes in the data warehouse space, while SAP burst onto the scene with HANA and its acquisition of Sybase in 2010.
Then there's Microsoft. Often considered a joke among enterprise database administrators, SQL Server nonetheless has long been in the top three in revenue because of the large number of units sold to Windows server users. Now Microsoft is second only to Oracle, having surpassed IBM in 2013, according to market research outfit Gartner.
"The technology holds up," said Grant Fritchey, founder of database blog Home of the Scary DBA. "Back in the [SQL Server] 2000 days it didn't. Since 2005 it did midrange well and now it does well in the enterprise."
Could SQL Server 2014 topple Oracle? It's doubtful. Oracle's database platform is its bread and butter. Microsoft is the overall software leader because it casts such a wide commercial net—operating systems, business applications, customer relationship management software, development and programming tools. Few would say SQL Server is Microsoft's most important product.
For more on SQL Server 2014
Learn about the last tech preview before SQL Server 2014 was released
What Microsoft has to say about SQL Server 2014 features
Find out about Windows Azure integration features in SQL Server 2014
And Microsoft still could do a lot to improve it. SQL Server lacks server appliances for transactional applications, which Oracle, IBM and SAP now have. Hardware appliances like Oracle Exadata have shown that integration of the database with server and storage components can lead to better OLTP performance. It's an area Microsoft could get into -- the company already has teamed up with hardware partners such as Hewlett-Packard and Dell to produce SQL Server appliances for data analytics.
Plus, many customers were turned off by the pricing structure changes Microsoft made to SQL Server 2012 and has applied to SQL Server 2014. The main tweak was a move from processor- to core-based licensing, which leaves customers paying more for more licenses. The new structure brings its licensing more in line with platforms like Oracle Database. But justifying those prices requires more marketing investments to sell SQL Server as an enterprise platform.
Finally, Microsoft's refusal to offer SQL Server on Linux platforms is akin to keeping it in a cage. Oracle, IBM and SAP all support Linux. For Microsoft to exclude nearly one-third of servers from running its database is shortsighted.
A recent Gartner Magic Quadrant report on operational database management systems -- with operational being synonymous with OLTP -- separated four vendors from the bunch: Oracle, Microsoft, IBM and SAP. Microsoft's ability to execute is second only to Oracle, Gartner said, but its completeness of vision lags behind Oracle and SAP. The report was released in October, before SQL Server 2014's launch, so the in-memory add-on wasn't accounted for.
The bottom line? SQL Server, once an afterthought, has now arguably filled the second spot in the ever-competitive database market. Whether it can continue gaining market share is up to Microsoft. But In-Memory OLTP is one case in which Microsoft can say, "Me first."