News
Stay informed about the latest enterprise technology news and product updates.
Step 5: Deploy hotfixes
Learn how to deploy hotfixes in this SQL Server patch management guide.
Again, if the system you are patching is critical and highly sensitive, it is generally recommended that you patch it manually at the console by simply executing the hotfix file directly. However, for less critical systems (like developer desktops), you may want to deploy the hotfixes remotely. Luckily, hotfixes released in the past few years come with a nice installer that makes it much easier to perform remote installations.
For example, to quietly install a SQL Server 2000 hotfix locally, you could execute the following command at the command prompt:
sql2000-kb810185-8.00.0878-enu.exe /s /a /q

Using tools like psexec from the free sysinternals.com pstools suite, you can perform the same command to a remote machine like this:
Psexec \\remotemachine -c -d sql2000-kb810185-8.00.0878-enu.exe /s /a /q

This will copy the entire hotfix to the remote machine and execute the silent installation on the remote machine without waiting for the process to complete. Using a script, you can deploy hundreds of hotfixes in a matter of minutes, assuming you have the bandwidth and the installations can occur on each machine in parallel.
The complete set of command-line options for the SQL Server hotfix installer are as follows:
Option         Definition
------         ----------
/s             Disable Self Extraction progress dialog
/a             Unattended mode 
/q             Silent mode
/allinstances  Patches all instances of SQL Server
INSTANCENAME   Entered as INSTANCENAME=yourinstancename
BLANKSAPWD     BLANKSAPWD=1 if you have a blank sa password 
SAPWD          SAPWD=yourpw for non-blank sa password

HOW TO PATCH SQL SERVER, PART 2
---
ABOUT THE AUTHOR: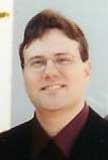 Chip Andrews, CISSP
Chip Andrews is the director of research and development for Special Ops Security Inc. and the founder of the SQLSecurity.com Web site, which focuses on Microsoft SQL Server security topics and issues. He is also the author of SQL Server Security.
Dig Deeper on SQL Server Migration Strategies and Planning