Share this item with your network: BACKGROUND IMAGE: iSTOCK/GETTY IMAGES
Should you upgrade to SQL Server 2012?

iSTOCK/GETTY IMAGES
News
Stay informed about the latest enterprise technology news and product updates.
Microsoft's SQL Server 2012 has muscle, but database battle is fierce
One of the strongest versions Microsoft has put out in years, SQL Server 2012 first needs to accomplish a monumental task -- overcome database inertia, industry watchers say.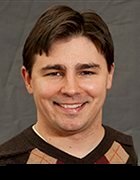 By
While SQL Server 2012 is probably the strongest version Microsoft has released "in a long time," according to one industry observer, don't expect it to become the revenue leader in the database market anytime soon, if ever.
That said, experts contend its features geared toward enterprises -- high availability and business intelligence among them -- could shake up the market more than past versions have.
"There's a real focus on high availability and disaster recovery," said Wes Miller, an analyst with consultancy Directions on Microsoft in Kirkland, Wash. "In general it could start a movement to migrate customers to SQL Server 2012."
SQL Server has long been the leader in units sold, but lags far behind Oracle Database in licensing revenue. Oracle recently boasted about Gartner numbers that say it claimed nearly 50% of total database revenue. Microsoft usually hovers around 15% to 20%. But Microsoft released SQL Server 2012 earlier this year -- its first release in two years -- and there is no doubt that it is aiming for large enterprises. Here are a few of its features:
AlwaysOn, SQL Server's high-availability feature that include multi-subnet failover clusters and availability groups, which allow a set of defined databases to fail over as a single unit
xVelocity, column-store indexes allowing for faster querying
Power View and PowerPivot for self-service business intelligence, both based on familiar tools such as Excel and SharePoint
Sticky database platforms, pricing
If it wants to gain revenue share, Microsoft SQL Server has a hill to climb. Charles King, principal analyst at Hayward, Calif.-based Pund-IT Inc., said that most enterprises don't simply migrate away from existing database as easily as they do from other computing platforms, no matter how compelling the price-performance argument. And he's not sure if the new features in SQL Server 2012 are enough to pull people away from the likes of Oracle and others such as IBM's DB2.
Miller compared it with Microsoft Office and Google Apps. Oftentimes there is an inertia that keeps companies where they are. IT shops usually aren't going to dismantle their entire database infrastructures unless it's really worth it.
"It is difficult to move from one database platform to another with any speed," Miller said.
But he added that where SQL Server 2012 could see gains is "at the edges of the market." Many IT shops run heterogeneous database environments, and so they may decide to bring up new workloads using SQL Server 2012 rather than, say, Oracle Database or DB2. Miller said that if Oracle continues to "pinch customers more and more," some might say it's not worth it anymore and move to Microsoft.
King said that price has typically been one of SQL Server's biggest arguments over Oracle and DB2. But with SQL Server 2012's new core-based licensing model, some may see a cost increase.
"Bottom line -- lower-end Microsoft customers will be happy with the new offerings," King said. "Enterprises, depending on the use the make of SQL Server, maybe not so much so."
SQL Server 2012 limitations
Experts said there are some limitations with running SQL Server 2012. First, it must be run on x86 servers running the Windows operating system. While x86 is the most popular server market, Unix still brings in billions of dollars a year.
SQL Server is adequate if you're OK with being "locked into the Microsoft stack," said Curt Monash of Monash Research in Acton, Mass. But for many, that won't be the case.
Take, for example, an IT shop running Oracle Database with the IBM AIX operating system on top of IBM Power processors. It would require a whole lot of value from SQL Server 2012 for that shop to migrate its database, operating system and server platform to everything Microsoft.
"Microsoft is closely associated with the x86 systems that represent the vast majority of server sales," King said. But he added that alternative x86-compatible database technologies -- for example, MySQL and NoSQL -- "seem to be capturing the lion's share of attention these days."
Further, some of the above features -- while good -- have their own limitations. The xVelocity column-store indexes is one example. Monash pointed out that they can't be updated. They're read-only. So while Microsoft has touted the speed benefits of its querying, if you want to add more data or take some out, you have to rebuild the index.
The bottom line is experts feel that SQL Server 2012 is impressive, but gaining share in the relational database market is going to be a long slog.
"The traditional database market has been roiled by a series of changes, including Oracle's war with [Hewlett-Packard], open source database technologies associated with 'big data' technologies and the increasing position of players like SAP and Sybase," King said. "In other words, SQL Server 2012 is arriving at a time of significant change in the database market and, as such, is simply one voice among many."
Dig Deeper on SQL Server Migration Strategies and Planning