Share this item with your network: BACKGROUND IMAGE: iSTOCK/GETTY IMAGES
Should you upgrade to SQL Server 2012?

iSTOCK/GETTY IMAGES
News
Stay informed about the latest enterprise technology news and product updates.
Big data a big deal for SQL Server 2012, users say
SQL Server 2012 is here, and the Apache Hadoop integration is making the biggest wave, according to some users.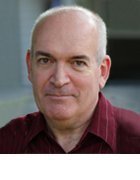 By
For Frank Rietta, the fact that Microsoft has been willing to work with an established open source project is the best part of SQL Server 2012.
Rietta is talking about the Apache Hadoop integration with SQL Server 2012. He is a software developer and president of Atlanta-based Rietta Inc., one of the member companies at the Advanced Technology Development Center (ATDC), which runs the incubator program at the Georgia Institute of Technology.
"Big data is becoming increasingly important even for small startups," he said. And Microsoft's partnering with established open source project is "refreshing," he said.
The alternative would have been reinventing the wheel, rendering itself incompatible with the competition.
Rietta added that some of the new features in SQL Server 2012 look useful, including column-based querying, enhanced Excel-based analytics and reporting, and high availability improvements. But in his opinion, they are not compelling enough to encourage a migration from a working open source server stack to Microsoft. So he's not upgrading yet.
Big data a huge feature for SQL Server 2012
Discussions with a spectrum of users and consultants revealed the usual reasons some IT shops like SQL Server over competitors -- namely, its simplicity and lower cost. SQL Server 2012 had its virtual launch in March and was made generally available April 1. And big data is no doubt on the minds of many IT shops and has them intrigued.
Count Sanjay Bhatia among them. Bhatia is CEO and founder of Atlanta-based Izenda, a decade-old ad hoc reporting company. The company uses SQL Server to store all its data, and it is the database that 90% of its customers use. Bhatia likes the Hadoop feature because it is integration with what he called "SQL core capability."
"So you may have an enormous amount of unstructured data, and with Hadoop-like query capability you could have an enormous user volume able to access that data," he said.
Bhatia added that when you consider SQL 2012 with the forthcoming Windows Server 8, a business unit can "press a button" and in effect, get an application. For example, if you want an app, it can be automatically installed in a private cloud. Then your business unit gets billed or it can refund the money if it doesn't work to the level of the service-level agreement. So, instead of tackling huge software installations you can do this and just try it first, he explained.
Another enthusiast is Jordan Hudgens, senior software engineer at MCW Services in Midland, Texas, which specializes in creating software applications for the oil field industry. His company has a heterogeneous database environment, including Microsoft SQL 2008 for its .NET applications and MySQL for PHP. They are using managed servers from Rackspace and LiquidWeb, along with other cloud-based solutions, and are in the process of migrating to SQL Server 2012.
Hudgens said the best feature in SQL Server 2012 for MCW Services is its ad hoc query paging that is going live.
"By being able to more efficiently filter query results, we can decrease lag time and increase the data available to users," he said. "Specifically the new functionality built into the OFFSET, SELECT and FETCH commands will help return more accurate results for our data-rich applications."
Hudgens felt those commands in SQL Server 2008 R2 were "somewhat cumbersome" and that they will be more streamlined and efficient with SQL Server 2012.
SQL Server, generally speaking
Bhatia said the biggest thing to like about SQL Server in general is that the Microsoft software requires less of a scarce resource: DBAs.
"If this was 15 years ago, your only choice would be to buy an Oracle database or something similar and hire a team of DBAs," he said. "Now, even small businesses can afford similar database technology, and although they might hire a number of people, there is a good chance none of them will be DBAs."
The most profound change with SQL Server 2012 is that when used with modern hardware "you will be able to handle close to 10 terabytes of data without tuning -- a 2-order-of-magnitude improvement over its predecessor."
While Oracle and IBM deliver similar capabilities, Bhatia said SQL Server 2012 has a big cost advantage.
"There is a theoretical performance advantage with other databases, but to get that you must usually spend hundreds of hours tuning, while with Microsoft it is pretty much unnecessary," he said. "You don't need to requisition a DBA from IT and then wait a year. … Even the customers that can afford to do that to would rather not."
That difference highlights the built-in simplicity that Bhatia said has been a Microsoft hallmark. "It has always been simple, but with this release they simplified things further," he said.
That simplicity begins with installation -- something that Bhatia said even a nontechnical manager could always do. By contrast, Bhatia said complexity has been part of the culture with Oracle.
"SQL Server was not structured that way, even the first version you could install without being certified. SQL Server 2005 offered the Index Tuning Wizard and 2008 offered the Database Engine Tuning Advisor, which was basically the same thing," he said.
Those tools had already reduced time requirements to complete tasks, Bhatia said, but with SQL Server 2012, the scale of capabilities has simply grown. Now you can buy SQL Server 2012 for terabytes of data and for crunching billions of records, still without hiring someone to optimize the database. Of course, he noted that companies can still benefit from optimization. But it's not a requirement, and that's what continues to make the 2012 version of SQL Server so attractive, according to Bhatia.
"Because we have a self-service model for our customers, that ease-of-use is important for us," he said. "Today we still need to help customers optimize, but with SQL 2012, we are confident that if they are using new hardware it will handle the load without the optimization process, and that is huge for us."
Dig Deeper on SQL Server Migration Strategies and Planning