News
Stay informed about the latest enterprise technology news and product updates.
DBA cites on-the-job training as key
Database architect and college instructor Jorge Batista says hands-on training is always more valuable than the stuff of textbooks.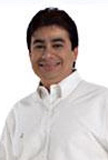 A native of Panama City, Panama, Jorge Batista didn't speak a word of English when he traveled to New Jersey a decade ago to live with a sister who had settled here.
Batista, 36, currently a database architect at Horsham, Pa.-based Scirex Corp., quickly became a U.S. citizen and learned English taking classes at Camden County College in Blackwood, N.J.
He was well liked by the staff of the community college, and he jumped at the chance to teach basic computer classes as an adjunct professor there.
Looking back on his career progression, Batista said he had no way of knowing 10 years ago that he would be an Oracle database expert today.
It wasn't certification courses or computer classes that got him his current database architect job, he said. It was his on-the-job training and self-education that resulted in success, he said.
While teaching basic computer lessons, Batista took another job at the college as a network administrator. There he learned about the intricacies of a Novell network. The job parlayed him into an opening at TelVue Corp., a company located in Mt. Laurel, N.J. TelVue stores pay-per-view information for a number of cable companies, and Batista developed the company's invoice and billing system using Oracle Powered Objects, an application similar to Visual Basic that has since been discontinued.
"That's when I knew I liked working on back-end systems," Batista said.
Moving to Pennsylvania in 2000 to work for Scirex was an easy decision, Batista said.
The Scirex job involved moving hardware from the company's finance department, in Hartford, Conn., to a data center at the company's headquarters in Pennsylvania.
Users in the company's finance division panicked, he said. They saw the hardware being removed and thought their jobs were in jeopardy, he recalled.
"We bought more hardware, and we use Windows terminal services on Citrix and a file server where we have the financial applications installed," he said. "The result is better performance."
At Scirex, Batista's job responsibilities also include supporting the company's data management in its clinical department, where pharmaceutical testing takes place.
Although education is important, and Batista is looking into getting a master's degree at Villanova University, Batista stressed that on-the-job training was most important to his career progression.
"In my case, I always want to be one step ahead and ready for any situation," he said. "As a DBA, you get involved in many things, so the more knowledge that you gain will really benefit everybody."
---
FOR MORE INFORMATION:
Check out a Featured Topic on Database career tips.
Look at IT job trends.
To provide your feedback on this article, contact Robert Westervelt.
Dig Deeper on SQL Server Career Advice