Evaluate
Weigh the pros and cons of technologies, products and projects you are considering.
ZUI
SQL Power Tools Inc.'s ZUI monitors SQL Server database activity at all times while targeting poor-performing SQL statements to ensure a healthy database.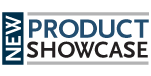 ZUI is a browser-based database monitoring product that provides the ability to monitor the health of more than 250 database servers in real time from a customizable Web interface with no overhead to the database server environment.
Eighty percent of all database server performance issues are due to poor-performing SQL. SQL Power Tools Inc.'s ZUI addresses this issue by monitoring and capturing 100% of SQL activity 24/7 and pinpointing poor-performing SQL statements. ZUI does not use ineffective SQL sampling techniques that miss a significant portion of SQL activity, or database server traces that can cause a 25% overhead.
ZUI functionality includes:
Stealth monitoring of database server CPU, I/O, memory, database blocking, buffer cache and log space.

Web-enabled easy-to-view trend graphs and prior-period comparison capabilities.

3-D views of a database server's health.

Graphed reports of server and SQL statement performance by daily, monthly or weekly moving averages.

Custom graphing, reporting and alerting.

Themed skins.
ZUI can pinpoint the long-running SQL statements in nested stored procedures or triggers as well. It can also identify the SQL statements that run most frequently on a database server (with complete SQL text and end-user performance) and that use the most resources. ZUI charts the top 50 worst-performing SQL statements over time, tracks the performance of every unique SQL statement and reports performance divergences from historical averages.
System requirements: The ZUI GUI is viewable in Internet Explorer, Firefox, Netscape and Opera Web browsers. ZUI supports Informix, Microsoft SQL Server, Oracle and Sybase running on AIX, HP-UX, Linux, Solaris and Windows.
Pricing: ZUI is licensed per database server instance. Pricing begins at $1,200.
Dig Deeper on Microsoft SQL Server Tools and Utilities