Evaluate
Weigh the pros and cons of technologies, products and projects you are considering.
SQLsecure v1.2
SQLsecure v1.2 provides SQL Server user access and performing rights analysis, ensures security model enforcement and offers advice to improve SQL Server security.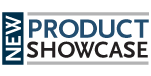 Idera's SQLsecure v1.2 is a SQL Server security tool that assists SQL database administrators in verifying and enforcing security models, analyzing and altering user access rights, collecting and evaluating security settings and suggesting security server improvements.
Idera's SQLsecure v1.2, shipped on February 12, 2007, helps database administrators eliminate security holes and verify that the SQL Server security model is in place and enforced. SQLsecure does this by performing rights analysis across SQL Server, Active Directory and Windows and calculating the effective access rights for any user, object or access control. DBAs can quickly check the effective rights of particular users or groups, select an individual database object, see who has what rights on that particular object and find out how those rights were granted. SQLsecure also allows DBAs to assess changes made to access rights and easily remediate unwanted changes. In addition to rights analysis, SQLsecure collects and evaluates security settings within SQL Server and provides recommendations to improve server security.
SQLsecure offers the following analysis types and features:
Detailed effective rights analysis shows you how and where each right is granted, making it easy to pinpoint exactly what changes need to be made in order to close security holes.
Windows Accounts tab shows all logins on the target server, as well as any unresolved Windows accounts or groups.
Security scorecard lists potential security concerns on your SQL servers and lets you drill down to view full details on each item to determine how to remediate the security risk.
Enhanced Reporting has 10 new built-in reports that support compliance and standards reporting requirements, such as ISO and COBIT.
Software requirements: SQLsecure Management Console, Windows 2000 SP3, Windows XP SP2 or Windows Server 2003 SP1, SQLsecure Data Repository, SQL Server 2005 or 2000. (SQLsecure does not install any components, DLLs, scripts, stored procedures or tables on the SQL Server instances being monitored).
Pricing: $795 per SQL Server instance.
Dig Deeper on Microsoft SQL Server Tools and Utilities