Evaluate
Weigh the pros and cons of technologies, products and projects you are considering.
SQL diagnostic manager v5.0
SQL diagnostic manager v5.0 alerts SQL Server admins to health, performance and availability problems within their SQL Server environment from a central console.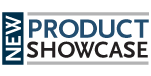 SQL diagnostic manager v5.0 is a performance tuning, monitoring and management tool that, from a central console and in real-time, alerts SQL Server administrators of health, performance, and availability issues across all their SQL servers.
Idera's SQL diagnostic manager v5.0 is a powerful performance monitoring and diagnostics tool that proactively alerts administrators to health, performance or availability problems within their SQL Server environment, all from a central console. It minimizes costly server downtime by providing agent-less, real-time monitoring and customizable alerts for fast diagnosis and remediation of SQL Server performance and availability problems. It also pinpoints common performance issues, such as worst-performing code, and has extensive historical metrics for in-depth trend analysis.
SQL diagnostic manager version 5.0 is a complete redesign and rearchitecture of the SQL diagnostic manager interface, originally released in 2004, and allows excellent visibility of SQL Server metrics from across all SQL servers.
The architecture of SQL diagnostic manager v5.0 was designed for enhanced performance, scalability and flexibility with the following features:
Allows for monitoring of the same SQL Servers from multiple consoles so that many database administrators or other administrators can keep track of SQL Server performance and track bottlenecks.

Allows central data collection and management for checking performance across a SQL Server environment or multiple SQL Servers from a central point of control.

Allows quick analysis of multi-server performance data and makes it easy to export performance data to Reporting Services for customized reports.
Idera's SQL diagnostic manager v5.0 is a completely redesigned management console, modeled after Microsoft Office 2007 ribbons design, and has the following features:
New user interface design and navigation maximizing the visibility of more than 230 performance metrics.

New animated single-server monitor display with at-a-glance visibility of SQL Server health.

Ability to group servers for roll-up reporting.

Integrated reporting and historical trend analysis.
It also offers enhanced notification and alerting and includes the following:
Microsoft Outlook-style specification of alerting rules.

Alerts that can be directed to different groups based on the time of day or type of alert.

Ability to optionally create tasks on the to-do list when alerts are generated.
System requirements: Management consoles, services and data repositories: 32-bit Windows 2000 Server SP4, Windows XP SP2, Windows Server 2003 SP2, Windows Vista 64-bit, Windows 2003 SP1 (x64 and Itanium 2), Windows XP Professional x64 or Windows Vista .Net 2.0 and MDAC 2.8 Monitor capable of displaying 16-bit color or greater and a resolution of 1024x768. Repositories: SQL Server 2000 SP4 or SQL Server 2005 SP1, supported monitored SQL Servers, Standard and Enterprise Edition, including 64-bit SQL Server on the operating systems they support SQL diagnostic manager does not install any components, DLLs, scripts, stored procedures or tables on the SQL Server instances being monitored.
Pricing: $1,595 per SQL Server instance.
Dig Deeper on Microsoft SQL Server Tools and Utilities