Get started
Bring yourself up to speed with our introductory content.
SQL Server Integration Services how-to
SSIS makes managing SQL Server data a more customized and flexible task. Our SearchSQLServer.com experts are no exception to those reaping the benefits of this tool. Take a look at this collection of expert advice and get specifics including how to migrate your DTS packages and how to build SSIS maintenance plans.
One of the best new development features in SQL Server 2005 is SQL Server Integration Services or SSIS. The new ETL tool replaces Microsoft's Data Transformation Services (DTS) in SQL Server 2000 and makes managing SQL Server data a more customized and flexible task. In this collection of expert advice, you'll find specifics including how to migrate your DTS packages to SSIS packages and how to build SQL Server Integration Services maintenance plans.

Download this free guide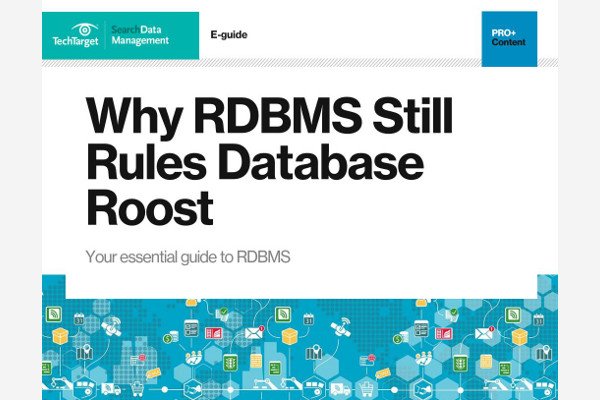 Download: 60-Page Expert RDBMS Guide
Trends come and go, but your DB strategy shouldn't be a flavor of the month. Learn why you shouldn't get distracted by new DB technology, how Facebook is using a RDBMS to do the data slicing and dicing they can't in Hadoop, and more.
SSIS Maintenance
SSIS maintence plans in SQL Server 2005
Using SSIS packages for your maintenance plans in SQL Server 2005 allows for greater flexibility to customize tasks and also provides an execution history for less difficult troubleshooting. Contributor Baya Pavliashvili highlights how maintenance plans have improved in the latest version of SQL Server and walks you through building your own with the Maintenance Plan Wizard.
Migrating DTS packages to SSIS
Migrating SQL 2000 DTS packages to SSIS
SSIS is not a mere replacement for SQL Server 2000's DTS packages. The scale of changes is vast and this SQL Server 2005 ETL platform more powerful. In his tip, contributor Joe Toscano helps make the migration as painless as possible by guiding you through using the necessary transitional tools of SQL Server 2005 Upgrade Advisor and Package Migration Wizard.
SQL programming basics
SQL Server Integration Services programming basics
SSIS is more than a tool to move data around in SQL Server 2005. It creates a system where the data sets that you import and the packages you create are programmatic objects that can talk to one another, rather than existing as static data. Contributor Serdar Yegulalp outlines its features while explaining why SSIS is an impressive ETL tool.
Create jobs and schedules
SQL Server permission to create jobs and schedules in SSIS
SQL Server 2005 has introduced MSDB database fixed database roles, which give administrators finer control over access to SQL Server Agent. In this "Ask the Expert" response get help scheduling your SSIS jobs.
SSIS package to filter false records
SSIS package to filter false records
SSIS expert Joe Toscano explains how to use the Data Flow task and OLE DB source in SSIS packages to filter records in a table and pull them over to another server.
Debugging SSIS packages
Debugging SSIS packages
Debugging SSIS packages is a feature in SQL Server 2005 that offers many methods for finding causes of problems. Contributor Eric Johnson takes you through a step-by-step process for two of these methods: breakpoints and data viewers.
T-SQL in SSIS
T-SQL in SSIS: The power and the weaknesses
Using T-SQL vs. the Data Flow task in SQL Server Integration Services (SSIS) is a decision dependent on a number of factors. Serdar Yegulalp shares some things to consider, including data origin, operation complexity, stored procedure purpose and whether the data is likely to change in SSIS.
Extend SSIS packages
Extend SSIS packages with scripting and programming
SQL Server Integration Services brings new meaning to importing data, when compared to DTS. Microsoft also offers two methods of extending SSIS functionality. Contributor Serdar Yegulalp shares how to extend Control Flow and Data Flow with scripting, and also with the advanced method involving programming with custom objects.
Dig Deeper on Microsoft SQL Server Integration Services (SSIS)