kovaleff - Fotolia
Evaluate
Weigh the pros and cons of technologies, products and projects you are considering.
SQL Server 2014 features enable hybrid cloud scenarios
Microsoft continues to improve integration between on-premises data centers with Microsoft Azure. An expert looks at SQL Server 2014 features that enable hybrid cloud scenarios.
Microsoft continues to improve the integration between its cloud and on-premises products and services, and SQL Server 2014 features take a big step in that direction by enabling hybrid cloud scenarios. Now you can integrate an on-premises platform with the Microsoft Azure cloud computing platform (e.g., to back up data in Azure or add an AlwaysOn replica in Azure virtual machines, or VMs, for improved on-premises disaster recovery).

Download this free guide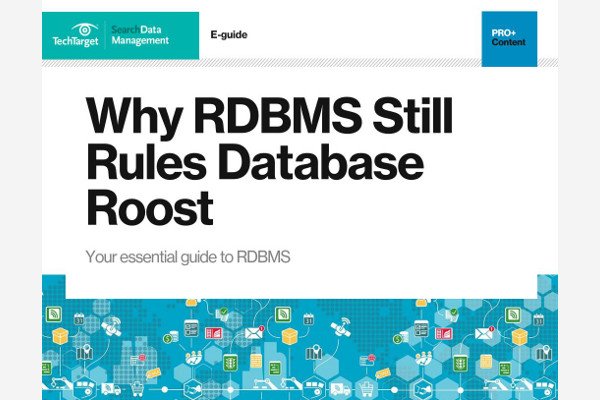 Download: 60-Page Expert RDBMS Guide
Trends come and go, but your DB strategy shouldn't be a flavor of the month. Learn why you shouldn't get distracted by new DB technology, how Facebook is using a RDBMS to do the data slicing and dicing they can't in Hadoop, and more.
Let's look at the features that allow your organization to use SQL Server 2014 to create hybrid cloud scenarios and move from an on-premises data center at your own pace.
Placing SQL Server data files in Azure storage
SQL Server 2014 features enable native support for SQL Server database files as Microsoft Azure blobs. This feature, which lets you create and place your database data and log files as blobs in Microsoft Azure storage, works for on-premises SQL Server instances and SQL Server instances running in Azure VMs.
Sorting SQL data and log files as blobs in Azure can help you move databases between machines by using attach and detach operations. In addition, Azure gives you almost bottomless storage, which is inexpensive and includes built-in high availability and geo-disaster recovery. Another advantage is that you do not have to manage Azure storage; it is managed by Microsoft, which results in lower operating costs.
Last but not least, you can use SQL Server 2014's encryption options to secure data in databases. For example, you can use built-in functions to encrypt data cell by cell, or you can take advantage of Transparent Data Encryption to encrypt data at rest. In both cases, the advantage is that you have the keys wherever your SQL Server is.
Visit Microsoft's website for more information about how to use this feature as part of a hybrid cloud scenario.
SQL Server support for Azure blob storage
SQL Server supports backups to and restores from Microsoft Azure blob storage. This feature was introduced in SQL Server 2012 CU2, with initial support through only Transact-SQL Backup/Restore statements, PowerShell cmdlets and SQL Server Management Objects. In SQL Server 2014, this feature is supported by SQL Server 2014 Management Studio via the backup and restore screens and the Maintenance Plan wizard.
The maximum backup size supported is 1 terabyte. Backup to multiple blobs in a single backup operation, and appending to existing blobs, is not supported. The main benefits of this feature include flexible, reliable and limitless off-site storage. For more information about SQL Server backup to Azure blob storage, visit Microsoft's database features library.
Providing managed backup to Azure
Managed backup to Microsoft Azure, built on support for Azure blob storage, is ideal for small to medium-sized businesses that do not have a lot of SQL Server knowledge. SQL Server-managed backup to Microsoft Azure is a service that manages and automates database backups to Azure blob storage.
If you use this feature, you do not need to maintain the policies because it automatically backs up your databases (or your SQL Server instances) based on your defined recovery intervals and usage patterns. This feature is recommended for SQL Server instances running on Microsoft Azure VMs. For more information, see Microsoft's article on the feature.
AlwaysOn replica in Microsoft Azure
SQL Server 2014 features further enhance AlwaysOn Availability Groups by giving you the ability to add one or more asynchronous secondary replicas to Microsoft Azure VMs running an instance of SQL Server. You also can use one or more secondary replicas in Azure to offload a primary replica read-only workload, given that the primary replica is online.
To do this, you use the Add Azure Replica Wizard, which lets you create a new Microsoft Azure VM and configure it as a secondary replica for your new or existing AlwaysOn Availability Group. This feature is ideal for businesses that need reliable, off-site high availability, but that do not have a second site.
Deploying a SQL Server database to an Azure VM
SQL Server 2014 introduces a new wizard, which you can use to deploy a database from an on-premises instance of the SQL Server to a SQL Server instance in a Microsoft Azure VM. This wizard is ideal for database administrators who have little exposure to the Microsoft Azure platform. The wizard configures the Microsoft Azure VM for you, so no preconfiguration is required. SQL Server database versions that can be deployed to a Microsoft Azure VM using this wizard include SQL Server 2008, SQL Server 2008 R2, SQL Server 2012 and SQL Server 2014. SQL Server database versions running in a Microsoft Azure VM database can be deployed to instances of SQL Server 2012 and later. For more information, see Microsoft's article on deploying a SQL Server database to a Windows Azure virtual machine. Deploy a SQL Server Database to a Windows Azure Virtual Machine.
SQL Server 2014 features make it simple to unlock hybrid cloud scenarios with your on-premises SQL Server instances and Microsoft Azure. You can easily move workloads from your on-premises data center while maintaining a complete view of your infrastructure with increased proficiency and reduced cost.
Dig Deeper on SQL Server Interoperability