Evaluate
Weigh the pros and cons of technologies, products and projects you are considering.
SQL Server 2008 R2 key changes: StreamInsight
Learn why the new StreamInsight component is on our list of top 10 changes in SQL Server 2008 R2.
#4: StreamInsight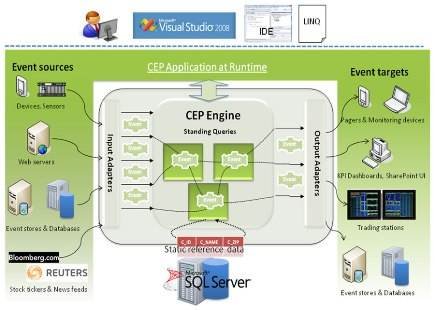 (Image credit: Microsoft Corporation)
With the new StreamInsight component for SQL Server 2008 R2, Microsoft has entered the complex event processing (CEP) fray, joining vendors like Oracle, IBM and StreamBase.

What StreamInsight does is allow organizations to make decisions on streaming data in (almost) real-time. Working with CEP technology is different from traditional databases, and the new component could make SQL Server a better fit for areas like financial services and web analytics, to name a few.
Dig Deeper on Microsoft SQL Server 2008 R2