Evaluate
Weigh the pros and cons of technologies, products and projects you are considering.
Rapid SQL 7.4.1
Produce quality code in less time and accelerate the delivery of database applications with Embarcadero Rapid SQL 7.4.1, a cross-platform SQL IDE that helps database programmers.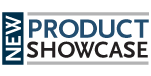 Embarcadero Technologies Inc. Rapid SQL 7.4.1 is a cross-platform SQL Server integrated development environment that allows developers to easily create, edit, version, tune and deploy server-side objects efficiently and in a timely fashion.
Creating efficient and optimized database code in a timely manner is the goal of all database developers. Writing and testing database logic is often the most time-consuming and error-prone phase of building a database application. Embarcadero Rapid SQL 7.4.1 is a comprehensive development solution that helps database programmers produce quality database code in less time and accelerates the delivery of critical database applications.
The integrated development environment in Rapid SQL lets developers create, edit, version, tune and deploy server-side objects residing on IBM DB2 for Linux/Unix/Windows (LUW) and z/OS, Microsoft SQL Server, MySQL, Oracle and Sybase databases. It has HTML and Java programming features that create a unified development environment for database and Web programming, while its extensive graphical facilities simplify SQL scripting, object management, reverse-engineering, database project management, version control and schema deployment.
Rapid SQL contains extensive code templates that eliminate the need to memorize and type SQL syntax. In addition, its graphical browsing capabilities make it easier for users to understand the structure and dependencies of database objects. Armed with Rapid SQL, programmers can develop and maintain high-quality, high-performance client/server and Web-based applications in less time, and with greater accuracy.
Embarcadero Rapid SQL 7.4.1 can boost productivity for both novice and expert programmers. Tools for tuning and editing code can produce high-performance, quality code. An intuitive and well-integrated interface makes Rapid SQL easy to learn and use. Organizations can standardize on one approach for consistency across database platforms and have the ability to share best practices to increase database development efficiency. Even the most experienced Oracle PL/SQL or Microsoft and Sybase Transact-SQL programmers will find Rapid SQL is a very productive development environment.
Rapid SQL, originally released in December 1993, now incorporates advanced project management features in its updated Rapid SQL 7.4.1 that shipped in November 2006. The following are some new features and improvements:
Rapid SQL Code Analyst ensures the quality and efficiency of code by performing detailed response-time analysis on the execution of database code, such as stored procedures and functions. It has historical analysis capabilities so a developer knows whether code is executing as expected, and, if not, how far it is from agreed-upon service levels.

Source Code Integration allows developers to check code into and out of source control systems without leaving the project.

Embarcadero SQL Profiler captures metrics of various PL/SQL programmable objects on Oracle 8.1.5 and higher, such as stored procedures and functions as they are executed in the database.

Embarcadero SQL Debugger debugs programmable objects such as stored procedures, functions, packages and triggers and produces response time analysis and benchmarking capabilities with Cod Analyst (available in Rapid SQL Professional).

The Integrated Development Environment (IDE) lets database developers work in one standard interface. For cross-platform schema development, it has standardized, multi-tabbed, graphical object editors for each database object type and contains full knowledge of the underlying DBMS system catalog, syntax and alteration rules.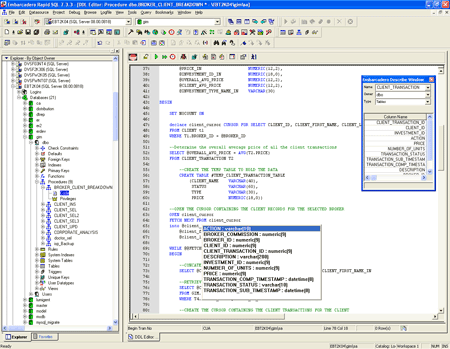 Figure 1: Embarcadero Technologies Inc. Rapid SQL 7.4.1
System requirements: Windows 2000, Windows 2003 (all editions), Windows 2003 R2 (all editions), Windows XP (SP1 and SP2) and Windows Vista (Ultimate and Business), 32-bit architecture only (SP1 and SP2), 512 MB memory, 512 MB disk space, RDBMS client connectivity utilities for ODBC -- a supported ODBC driver.
Pricing: Starts at $695.
Dig Deeper on Microsoft SQL Server Tools and Utilities