Programming and Extending SSIS: Chapter 14 of Professional SQL Server 2005 Integration Services
This chapter download demonstrates how to build, add and debug components in SQL Server Integration Services, which is SQL's new database management tool.
Among the new features in SQL Server 2005 is SQL Server Integration Services, or SSIS. This "point-and-click" database management tool now serves as the SQL Server's main extraction, transformation and loading tool, having replaced Data Transformation Services, or DTS.

Download this free guide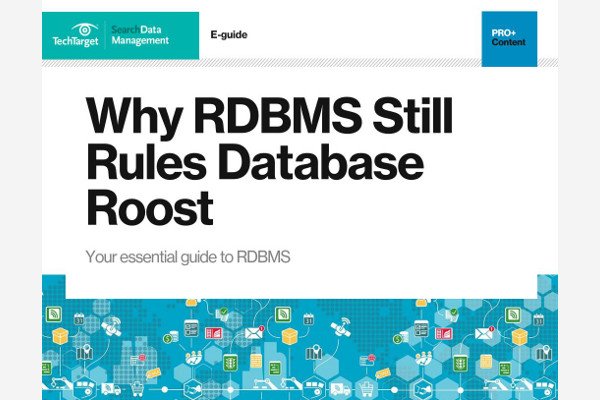 Download: 60-Page Expert RDBMS Guide
Trends come and go, but your DB strategy shouldn't be a flavor of the month. Learn why you shouldn't get distracted by new DB technology, how Facebook is using a RDBMS to do the data slicing and dicing they can't in Hadoop, and more.
Professional SQL Server 2005 Integration Services from Wrox Press is aimed at both developers and database administrators who will programming custom .NET code. The book's 10 authors cover processes such as configuring and scaling SSIS, creating SSIS interfaces with Web services and XML, migrating DTS to SSIS and creating custom tasks and UIs.
In chapter 14, "Programming and Extending SSIS," the authors demonstrate how to add components to SSIS. Since SSIS is hosted in the Visual Studio shell, this task should not faze VB programmers.
The chapter begins by identifying three sample component types one is likely to add to SSIS: source adaptor, transformation and destination adaptor. From there, the authors identify which component methods are implemented in the design-time phase and which methods are run-time. Then it's time to build and debug the sample components.

Read the rest of the excerpt in this PDF.
---
Excerpted from the Wrox book, Professional SQL Server 2005 Integration Services (ISBN 0-7645-8435-9)by Brian Knight, Allan Mitchell, Darren Green, Douglas Hinson, Kathi Kellenberger, Andy Leonard, Erik Veerman, Jason Gerard, Haidong Ji and Mike Murphy.
Copyright 2006. Published by John Wiley and Sons Inc., and available at your favorite book seller. Reprinted with permission.
Dig Deeper on Microsoft SQL Server 2005