Evaluate
Weigh the pros and cons of technologies, products and projects you are considering.
PowerSQL
PowerSQL improves productivity and reduces errors for SQL development for Eclipse application developers.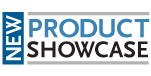 Embarcadero PowerSQL eases SQL development for Eclipse application developers by improving productivity and reducing errors.
Embarcadero PowerSQL offers code completion, real-time error checking, code formatting and objection variation tools to help streamline SQL coding tasks.
Embarcadero Technologies Inc. added the following features to PowerSQL:
SQL Code Assist ensures total object name accuracy, even when not connected to a database, as well as real-time SQL syntax validation.
SQL Project Insight provides project-level SQL file cataloging and search features to help streamline project organization and maintenance.
Migration Wizard imports data sources from Eclipse Data Tools Platform project (DTP) or Quest TOAD.
Data Source Explorer enables users to navigate, search, extract DDL, execute commands and browse an outline view without opening the SQL file.
Formatting profiles ensures consistent code layout for easy review and extension. Profiles can be customized and shared.
System requirements: Microsoft Windows 2003, XP, Vista (32-bit), Red Hat Enterprise Linux 5.0 or SUSE Linux Enterprise Server 10; 512 MB memory and 512 MB disk space.
Pricing: Please contact the company for pricing information.
Dig Deeper on SQL Server Database Modeling and Design