Evaluate
Weigh the pros and cons of technologies, products and projects you are considering.
Microsoft Visual Studio 2010 spotlight
Visual Studio 2010 is the latest version of Microsoft's application development platform, equipped with a slew of add-ons and new features. Learn more about what's new here.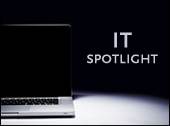 The release of Microsoft Visual Studio (VS) 2010 this past April included a heap of add-ons and improvements from past versions. In fact, you may recall Microsoft building VS 2010 up as early as 2008 when it announced the first community technology preview (CTP). Needless to say, IT pros were anticipating a major release this time around.
Developers can choose from four different editions of Visual Studio 2010 with the most basic being Visual Studio 2010 Professional. Then there's the premium edition of Visual Studio with more powerful coding, debugging and testing tools. Moving up the ladder to Visual Studio 2010 Ultimate, teams of developers can work with application lifecycle management tools to create a more comprehensive vision. Lastly, Microsoft designed the Visual Studio Test Professional edition to answer the issue of streamlining the testing process between testers and developers.
It seems Microsoft made developer concerns a top priority when designing Visual Studio 2010. New language functionality, innovative tools and the enhancement to .NET Framework 4 are just a few of the improvements available to IT professionals with the latest version of Visual Studio -- but there's plenty more to learn.
Almost everything has been altered or revamped in the new version, which has resulted in a somewhat hefty price tag. Still, while Visual Studio 2010 is a bit more costly than the recently discounted VS 2008, the extensive renovation could still be enough for some organizations to invest in an upgrade.

An introduction to Visual Studio 2010
There's enough new with Visual Studio 2010 that developers might have a hard time figuring out where to begin. IT author Ed Tittel provides a general overview of what's changed and outlines the key points in Microsoft's own VS 2010 video series to get you started.
Visual Studio 2010 adopts new lingo throughout
The latest version of Visual Studio comes with a variety of language enhancements, including those for C#, VB.NET and the newly developed F#. Visual Basic is also accompanied by several new features, including the highly anticipated multiline lambda statements.
What developers are saying about Visual Studio 2010
Get the word on VS 2010 from those who have actually tested it. Some of the features getting a thumbs up from developers so far include improvements to C++, Team Foundation Server (TFS) upgrades and a new visual experience with the Windows Presentation Foundation (WPF).
Improvements to diagnostic, testing tools in Visual Studio 2010
Features like IntelliTrace could make developers' lives easier from the development stage through the testing stage. But that's not all, of course. Microsoft MVP Steven Porter examines the latest tools and how they impact the present and future of application development with Visual Studio.
What TSF 2010 and WPF improvements mean to developers
Microsoft made some major headway in regards to Windows Presentation Foundation and Team Foundation Server with Visual Studio 2010. Key areas of improvement include enhanced installation procedures and greater extensibility. Learn about these and other related developments in part two of this interview with Steven Porter.
How .NET developer-friendly VS 2010 tools ease Azure development
Taking on the cloud is now easier for .NET developers using Visual Studio 2010, as Microsoft has integrated VS 2010 features and Windows Azure tools for cloud-based application configuration. Get more details on cloud-centric application building in this interview with Microsoft cloud guru Jim Nakashima.
Tackling the challenges of Silverlight, XAML and more in VS 2010
Grasping the many application development features that come with Visual Studio 2010 can be tricky for developers. Visual Studio expert Joe Mayo discusses a few of these challenges, such as using WPF versus Silverlight, XAML implementation and ASP.NET MVC integration.
How the new release affects the cost of Visual Studio 2008
With Visual Studio 2010 now available, pricing for VS 2008 has dropped significantly. Read on to find out if you should invest in 2010 or opt for discounted products like Visual Studio 2008 Standard edition, Professional edition and the Team System Development edition.
For more information on Visual Studio 2010, be sure to visit SearchWinDevelopment.com.
Dig Deeper on .NET Development for SQL Server