Evaluate
Weigh the pros and cons of technologies, products and projects you are considering.
LiteSpeed for SQL Server 5.0.2
LiteSpeed for SQL Server 5.0.2, a backup and recovery tool, reduces SQL storage requirements, compresses data, improves restore times and allows T-SQL scripting.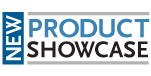 LiteSpeed for SQL Server 5.0.2 allows companies to reduce storage requirements, as well as providing improved backup and recovery times.
LiteSpeed for SQL Server 5.0.2, from Quest Software Inc., enables faster backups and restores, flexible backup and recovery options, an enterprise view of your backup and recovery environment and visibility into the transaction log and transaction log backup. Users can identify optimal backup settings, recover individual objects, view a timeline of backup history and schedules and encapsulate a complete database restore into a single file to speed restore times.
The latest release of LiteSpeed for SQL Server 5.0.2 includes the following features:
The Backup Analyzer lets you test different backup parameters such as compression level, encryption, backup locations and tuning capabilities.
Log Shipping Management, which now supports SQL Server 2005 Standard Edition, configures and monitors both LiteSpeed and native log shipping plans. The ability to visually monitor log shipping includes relevant latency alerting and allows you to add and remove subscribers on demand.
LiteSpeed Maintenance Plans provide the ability to create maintenance plans with all the options of the native tool as well LiteSpeed's power, regardless of plan complexity.
Log Reader makes online transaction logs and online backup logs (native and LiteSpeed) visible. It also features the power to redo, undo, search and view transaction details.
You can manage all backup and recovery operations from a central user interface.
System requirements: Windows Server 2008, Windows 2003, 2000 SP4, XP and Vista; SQL Server 2000 SP4 through SQL Server 2008, SQL Server 7.0 SP4.
Pricing: Please contact Quest Software for pricing information.
Dig Deeper on Microsoft SQL Server Tools and Utilities