Evaluate
Weigh the pros and cons of technologies, products and projects you are considering.
Hedgehog Enterprise
Hedgehog Enterprise is a monitoring and intrusion prevention tool that provides visibility into all database activity, regardless of its point of origin.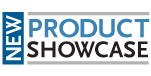 Sentrigo Inc.'s Hedgehog Enterprise provides full visibility into all database activity, regardless of its point of origin, securing SQL Server from intrusion and attacks.
Sentrigo Hedgehog Enterprise is a software- and host-based database activity monitoring and intrusion prevention tool that directly monitors the database shared memory.
Hedgehog applies a set of rules to the monitored database activity and, depending on the policy specified, generates real-time alerts or ceases the activity by terminating user sessions and placing them in quarantine.
An add-on tool to Hedgehog Enterprise, Hedgehog IDentifier resolves accountability of application end users when using pooled connections. Instead of n-tier applications connecting to databases through "super user" accounts that aggregate transactions from hundreds or thousands of users, Hedgehog IDentifier injects the end-user ID back into the database connection. This tags every transaction within the database to a specific end user.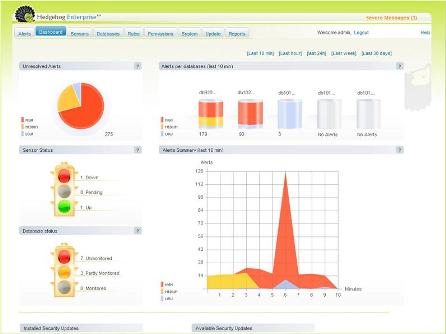 Figure 1: A screenshot of Sentrigo Hedgehog Enterprise. (Click on image for enlarged view.)
Additional Sentrigo Hedgehog Enterprise features include the following:
Virtual patching -- Uses rules to target vulnerable areas and detect suspicious activities to protect databases in real time against attacks that exploit known vulnerabilities. Additional policies are used for privileged-user monitoring to protect sensitive data and to meet regulatory requirements such as Sarbanes-Oxley, HIPAA and PCI DSS.
Sends email alerts and integrates with a third-party network and security management system using Syslog or SNMP.
Can support clustering (e.g., Oracle RAC) and virtual environments.
System requirements: Hedgehog server requires Linux, Solaris or Microsoft Windows; 1 GB RAM and 1 GB free disk space. Hedgehog database sensors require SQL Server 2005, SQL Server 2000; Oracle 8.1.7 or newer on Linux, Unix (Solaris, HP-UX) or Microsoft Windows. Hedgehog IDentifier add-on requires JavaEE application server (IBM WebSphere, Oracle WebLogic, Apache Tomcat, JBoss, etc.) or Microsoft .NET application server.
Pricing: Hedgehog Enterprise is $2,400 per database CPU (perpetual unlimited license). Maintenance is 15% annually; virtual patching (security) updates are free for the first year, 15% annually thereafter. Hedgehog IDentifier is $6,000 per application server.
Dig Deeper on SQL Server Database Modeling and Design