Evaluate
Weigh the pros and cons of technologies, products and projects you are considering.
ER/Studio 7.5
Learn about ER/Studio 7.5 which simplifies the analysis of existing SQL Server data sources, designing and implementing databases and building and maintaining enterprise models.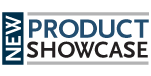 ER/Studio 7.5 is a SQL Server database management tool that generates model-based XML schema, simplifies the maintenance of complex enterprise models, the analysis of existing data sources and the design and execution of SQL databases, all from a central repository.
Embarcadero Technologies Inc.'s ER/Studio 7.5 round-trip database support gives SQL Server data architects the power to thoroughly analyze existing data sources as well as design and implement high-quality databases that reflect business needs. Comprehensive model management capabilities and metadata integration simplify and support building and maintaining complex enterprise models.
ER/Studio 7.5 brings clarity to models and to complex business rules. The multi-level design layers allow for the accurate visualization of data, which promotes communication between business and technical users. ER/Studio 7.5 makes it easier to understand and communicate the current state of data throughout the enterprise, maintains corporate standards and encourages appropriate data usage.
Bringing all metadata into a central repository helps the transfer of knowledge among stakeholders and allows users to easily see relationships and business rules that relate to their data. With a clear understanding of where data originated and where it is used, organizations know what their data actually means and how it can best be used. ER/Studio's data lineage functionality gives data professionals the ability to document how data flows through the organization.
Client databases often reside on multiple platforms in both local and remote locations, which present a challenge when it comes to managing consistency and redundancy in data modeling activities. The new features in ER/Studio 7.5 give data modelers and architects greater flexibility and control by extending the level of customization and validation throughout the application and database lifecycle. Data architects can more effectively collaborate with other parties managing service-oriented architecture (SOA) implementation and data governance programs by defining, deploying and reusing the standards traditionally used for database management. Information can be better consumed by a wider range of audiences.
XML is a new paradigm to data architects and database administrators alike, so ER/Studio 7.5 was designed to make the process of concept to delivery of the customized XML entirely understandable and repeatable to ensure success and participation in the SOA development life cycle.
Originally released in March 1996, ER/Studio 7.5 was shipped on September 12, 2007, offering the following new features:
XML Schema Generation Wizard -- Modelers can now generate an XML schema based on a logical or physical model or sub-model. It gives modelers advanced options to transform relational entities and attributes into complex types, elements and attributes, define naming standards and datatype mapping and incorporates the quick-launch system used in other wizards to save previous settings and streamline repetitive operations.

Naming Standards Templates Utility -- Modelers can now define and apply naming standards to logical and physical objects by using the Naming Standards Templates utility. The tool supports acronyms, abbreviations, and rankings for duplicate abbreviations. Naming Standards Templates use an abbreviation list when translating names used in the logical model type to names used in the physical model type. It allows modelers to apply the standards defined in the template to objects in the model.

Datatype Mapping Editor -- Datatype mapping between logical and physical models has now been exposed to users to customize how logical datatypes map to each physical database platform. Using this tool, you can replace the default physical datatype mapping of an object and select another datatype for the selected platform.

The MetaWizard -- This tool has been re-architected to improve the fidelity and richness of metadata importation and improves the overall conversion experience from external tools such as ERwin and PowerDesigner.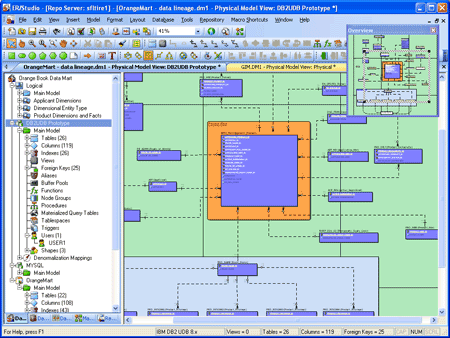 Figure 1: Embarcadero Technologies Inc. ER/Studio 7.5.
System requirements: 100 MB of hard disk storage, 512 MB of RAM recommended (1 GB recommended for large diagrams, i.e., 1,000+ entity range), 1024 x 768 display resolution recommended, Windows 2000, Windows XP, Windows Server 2003 and Windows Vista (Ultimate and Business) -- 32-bit architecture only (SP1 and SP2). Native connections: Oracle, IBM DB2 UDB (LUW, iSeries and z/OS), SQL Server and Sybase client libraries required. For databases ER/Studio supports via ODBC, a valid ODBC driver is required
ER/Studio Repository Server System requirements: Windows 2000, Windows XP, Windows Server 2003 (server version recommended), minimum Pentium IV-class processor or higher, minimum 40 MB hard disk storage for installation, native client DBMS utilities for DBMSes indicated above, suggested 2 GB RAM.
Pricing: North American pricing begins at $1,795 per user.
Dig Deeper on Microsoft SQL Server Tools and Utilities