Evaluate
Weigh the pros and cons of technologies, products and projects you are considering.
ApexSQL Report/2005.02
Learn how ApexSQL Report, a data-driven Web reporting application for SQL Server, uses stored procedure metadata to create sortable HTML reports in minutes.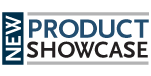 ApexSQL Report/2005.02 is a Web reporting solution for SQL Server that works with your existing stored procedure base to send generated HTML reports to users desktops, in minutes, without HTML coding.
ApexSQL Report/2005.02, from ApexSQL LLC, is a data-driven Web reporting tool for Microsoft SQL Server with the ability to leverage an existing database and offer users hundreds of HTML reports in a few minutes rather than weeks or months. ApexSQL Report is the first reporting solution designed specifically for SQL Server database developers.
If you have a SQL Server database, you can be generating sophisticated HTML reports, graphs and Microsoft Excel spreadsheets without complicated server component installations, steep learning curves or expensive software. ApexSQL Report works with your existing stored procedure base to extend its output directly to your users' desktops.
The following features are included in ApexSQL Report:
Support for new FusionCharts 2.0.
Column-level aggregate functions.
Support for reports in pop-up windows.
Ability to export to Microsoft Excel.
Support for data output in graph format (pie, line, bar and column).
ApexSQL Report offers an administrative console for creating users, grouping reports and managing procedures, reports, passwords and more. Now users can be assigned to groups and only allowed access to certain reports. Reports can be added to groups and only be shown to certain users.
Users can also create client-side report filters to show only a subset of reports and set other options like "max rows returned" and "rows per page." Reports are automatically displayed in a tree-view control grouped by report category.
System requirements: Hardware and software requirements: Microsoft SQL Server versions 7.0, 2000 or 2005. Required components not included with installation: Microsoft ActiveX Data Access Objects Library (ADO) (MDAC) 2.8 or greater; Microsoft .NET Framework 1.1; Microsoft Internet Information Server 5.0 or higher.
Compatible operating systems: Windows 2000, Windows XP, Windows 2003, Windows Vista (32-bit).
Processor: Pentium Class Processor 600 MHz or higher, 512 MB RAM, (256 MB minimum), 15 MB of free disk space.
Pricing: ApexSQL Report + no maintenance, $599; 1 license $599; 2-4 licenses $479; 5-9 licenses $419; 10+ licenses $359; site license $3,953.
ApexSQL Report + 1 year maintenance, $749; 1 license $749; 2-4 $599; 5-9 $524; 10+ $449; site license $4,943.
ApexSQL Report + 2 years maintenance, $839; 1 license $839; 2-4 $671; 5-9 $587; 10+ $503; site license $5,537.
ApexSQL Report + 3 years maintenance, $869; 1 license $869; 2-4 $695; 5-9 $608; 10+ $521; site license $5,735.
Dig Deeper on Microsoft SQL Server Tools and Utilities