Evaluate
Weigh the pros and cons of technologies, products and projects you are considering.
ApexSQL Diff/2005.12
Discover how ApexSQL Diff saves SQL Server developers time comparing databases. This tool analyzes changes in tables, stored procedures, views and more.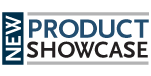 ApexSQL Diff is a sophisticated database comparison tool that analyzes the differences in tables, procedures, views, users and more between two SQL Server databases.
ApexSQL Diff/2005.12 compares complex database scenarios using unique features like Diff codes, RegEx object filters, Project Wizards and others.
Detecting changes and synchronizing two copies of a database that changes on a regular basis is a tedious and it's no easy task. ApexSQL Diff compares SQL databases, including data and structure and automates comparisons with its Command Line Interface (included as a standard option). This tool allows you to synchronize your databases and integrate seamlessly into your build process.
Here are ApexSQL Diff 2005.12's new features:
Significantly improved performance
Improved XML Export for data
Improved HTML Report for structure and data
Owner Mapping in comparison
Advanced handling of owners in Synchronization script (include and exclude)
New row-level script difference viewer
Column-level data comparison
Synchronization wizard for both data and structure
All new database objects in SQL Server 2005 supported

System requirements: Microsoft SQL Server versions 7.0, 2000 or 2005; Windows 2000, Windows XP, Windows 2003, Windows Vista. Compatible with 64-bit OS versions. Pentium Class Processor 600 MHz or higher, 512 MB RAM (256 MB minimum), 10 MB free disk space (100 MB preferred). Required components not included with installation: Microsoft ActiveX Data Access Objects Library (ADO) (MDAC) 2.8 or greater, Microsoft .NET Framework 2.0, Microsoft Windows Script 5.5 or greater.

Pricing: ApexSQL Diff + no maintenance $399, 1 license $399, 2-4 licenses $319, 5-9 licenses $279, 10+ licenses $239, site license $2,633.
ApexSQL Diff + 1 yr. maintenance $499, 1 licenses $499, 2-4 licenses $399, 5-9 licenses $349, 10+ licenses $299, site license $3,293.
ApexSQL Diff + 2 yr. maintenance $559, 1 license $559, 2-4 licenses $447, 5-9 licenses $391, 10+ licenses $335, site license $3,689.
ApexSQL Diff + 3 yr. maintenance $579, 1 license $579, 2-4 licenses $463, 5-9 licenses $405, 10+ licenses $347, site license $3,821.
Dig Deeper on SQL Server Database Modeling and Design