Manage
Learn to apply best practices and optimize your operations.
A surrogate key architecture to perform powerful SQL Server database operations
A surrogate key architecture enables you to have generic administrative routines that can perform many powerful operations on the database schema or the data itself. This technical advice feature describes a suggested surrogate key architecture and provides several support tools.

Download this free guide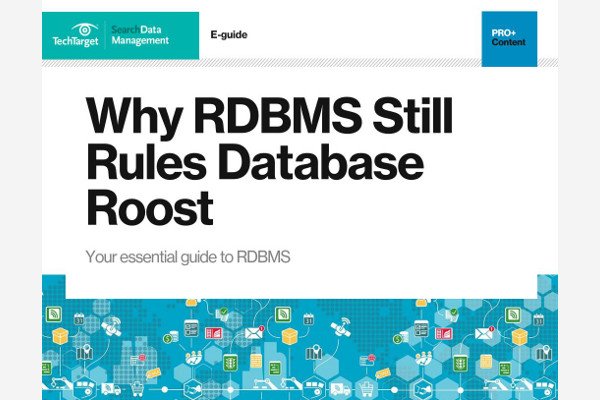 Download: 60-Page Expert RDBMS Guide
Trends come and go, but your DB strategy shouldn't be a flavor of the month. Learn why you shouldn't get distracted by new DB technology, how Facebook is using a RDBMS to do the data slicing and dicing they can't in Hadoop, and more.
framework to support a surrogate key architecture.
I have written previous articles in support of surrogate keys, but they were mainly rebuttals to ridiculous comments by others. This technical advice feature goes beyond rhetoric and describes a proposed surrogate key architecture. It also provides several T-SQL tools to support the architecture. The following table of contents will help you navigate. Or, go directly to the follow-up feature for a

A surrogate key architecture for powerful database operations

Home: Introduction
Part 1: Why use surrogate keys
Part 2: A surrogate key architecture
Part 3: Stored procedure: Constraints and indexes
Part 4: Stored procedure: Examine children
Part 5: Stored procedures: Investigate related data


More advice: Framework to support a surrogate key architecture
ABOUT THE AUTHOR:
Brian Walker
Brian Walker is a senior database architect in an IS department that uses SQL Server 2000 and the .NET Framework. He has more than 25 years of experience in the IT industry with the last several years focused on databases and SQL Server. Walker is a software developer, database developer, database administrator and database consultant. He develops utility software as a hobby, including a large collection of SQL Server utilities.
Copyright 2006 TechTarget
Dig Deeper on SQL Server Database Modeling and Design