Q
Problem solve
Get help with specific problems with your technologies, process and projects.
Can SQL combine tables like these? Doubtful
Can SQL combine tables where the values don't relate to one another? One expert says it's difficult unless you redesign the tables.
I have two tables that look like these: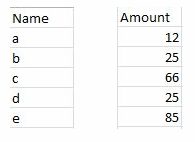 I would like to create a new table that combines these tables and looks like this: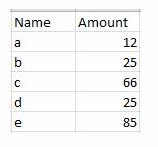 Can SQL combine tables like these? If so, how?
IT Knowledge Exchange author Denny Cherry responds: There is no reliable way of joining these values because they don't relate to each other. You could, I suppose, join them based on row numbers, but if the rows change order, the joined rows would be different, so that would be very unreliable. The tables need to be redesigned with some sort of relationship between the values.
Dig Deeper on SQL-Transact SQL (T-SQL)
Installing SAP HANA is no easy task. Read about why Scotts Miracle-Gro decided on a phased rollout of its HANA implementation. Continue Reading
Database expert Michael Abbey explains what's needed to ensure that your Oracle physical standby databases are vetted and work properly. Continue Reading
Escaping the no-win Oracle SLA as a DBA is all about tying technology to business, according to two Oracle Database experts. Continue Reading
Have a question for an expert?
Please add a title for your question
Get answers from a TechTarget expert on whatever's puzzling you.