Manage
Learn to apply best practices and optimize your operations.
Justifying an upgrade to SQL Server 2008
SQL Server 2008 has many compelling features, but not all are worth an upgrade. Before making the move, see what's a good fit for your enterprise right now -- and what can wait.
To get a handle on which versions are available, first you need to understand some nomenclature semantics. SQL Server 2008, which shipped in August 2008, is now into Service Pack 1 (SP1) with Cumulative Update (CU) 4. SQL Server 11—also called SQL Server 2010 and officially named SQL Server 2008 R2—is due out in the first half of 2010.
The next step is to consider your reasons for an upgrade. Different industries will have different motivations for migrating to the next version of SQL Server. These reasons can be grouped into the following categories:
Compelling new features
Hardware improvements
Maintaining competitiveness
Cost savings
Support and community involvement
NOTE: Migration to the latest version of SQL Server isn't a requirement for all companies. A large SQL Server customer base still runs SQL Server 2000; many of those customers are in the government sector. They're running that version even though it is partially unsupported by Microsoft and largely orphaned by the SQL Server community.

However, SQL Server 2000 has proven to be a reliable workhorse and those groups likely have worked out the bugs or are living with the most persistent ones. The nature of their industry is such that the code base is unchanging; they don't need to take advantage of new development features in SQL Server 2005 or SQL Server 2008. Thin budgets that don't allow an upgrade may also play a part. Some support is available, though. Microsoft will offer extended support for SQL Server 2000 until 2013. Consult Microsoft's SQL Server support lifecycle page and its lifecycle policy FAQ for more information.
Compelling new features
For some industries, there might be a compelling feature that pushes them down the upgrade path. In other situations, it may be a set of features that makes the choice to upgrade an easy one. In SQL Server 2008 R2, for example, Bing Maps will be integrated into its Reporting Services. Industries that need to display graphics-rich maps will find this feature attractive.
Hardware improvements
As hardware vendors add features to their products, the SQL Server product group quickly integrates them into the latest version. For example, processors are shipping with the ability to support larger amounts of memory. Consequently, SQL Server 2008 shipped with most editions able to view all physical memory that the processors expose.
Other RDBM systems support more than 64 processors; SQL Server 2008 R2 on Windows 2008 R2 does as well. Customers weren't necessarily requiring support for 64 processors, but this change makes SQL Server 2008 R2 more scalable. DBAs can now virtualize more instances of SQL Server 2008 R2 on a single machine to improve performance and further reduce licensing costs. All of this translates to greater performance and less overhead all at a lower net cost.
Maintaining competitiveness
In today's global economy, enterprises often look for any advantage to maintain a lead over competitors and to gain and consolidate market share. Limiting customers to specific geographic regions is suicide. For example, suppose that your company began accepting orders from customers in Russia, but your database wasn't created to store Unicode characters. Russian characters stored in your database would not be stored in the Cyrillic—Russian—alphabet, but would instead use the ASCII character set. Original Cyrillic characters would be lost.
Unicode support began with SQL Server 2000 and allowed multiple character sets in a column to support non-English alphabets and character sets. SQL Server 2008 includes geography data types that add geographical capabilities to the database.
Cost savings
One big question that comes up in any upgrade discussion is: How will this new version save the company money? With SQL Server 2008, the answer is threefold.
Performance and productivity
With each edition of SQL Server, DBAs get more bang for their buck in performance and productivity. Enhanced partitioned tables in SQL Server 2008 simplify management of gargantuan tables while allowing admins to perform extremely fast queries against them. The simplified XML data type allows the files to be stored natively in the database and queried relationally with little programming effort. As more and more XML documents are stored in the database, developers can simplify the code needed to manage them and query them.

Manageability
Microsoft integrated PowerShell into SQL Server 2008, allowing administrators to more easily manage a large number of SQL servers at one time. SQL Server 2008's policy-based management allows DBAs to implement standardization and best practices on large numbers of servers running SQL Server 2000, SQL Server 2005 and SQL Server 2008. This means that a DBA could efficiently manage hundreds of SQL Servers.

ROI
Some enterprises upgrade to keep SQL servers on the cutting edge of technology and performance. That makes sense if you have upgrade budgets at your disposal. However, other industries may want to maximize their SQL Server investment by only upgrading servers with every other version. When the company upgrades to SQL Server 2008, for example, that will be their standard for two upgrade cycles—likely five years.
There are two reasons why a company may hold off on purchasing the latest version of SQL Server: It's an unknown and it won't be reliable until the first service pack.
Although each SQL Server version has new features, an upgrade rarely causes applications to "break." The Upgrade Advisor tool will detect almost all incompatibilities to prevent any unsuccessful upgrade experiences. Microsoft spends vast resources testing each new edition against existing customer workloads and databases to ensure that the product works. Due diligence on the customer side and beta testing new software versions can help reduce or eliminate most unknowns.
It's an industry rule of thumb to wait until the first service pack is released to upgrade. This axiom was the result of companies releasing software to market without full beta testing or shipping with major bugs in order to hit release deadlines. While there is some truth to this, Microsoft's approach has been to have customers thoroughly beta test its products to detect possible bugs. The company also releases fixes and patches on a continual basis.
While service packs do contain patches, they are primarily a vehicle to release new features. If you wait for a service pack before investing in the latest version of SQL Server, you are essentially reducing the amount of time you can recoup your company's upgrade investment.
Support and community involvement
Microsoft has an enthusiastic community of product evangelists who provide high-quality free product support. SQL Server has more than 200 MVPs who provide free support. If you experience a problem with SQL Server or have a question about a feature, you can post it on one of the many forums and get several answers. This kind of just-in-time help and support allows you to be highly productive.


UPGRADING TO SQL SERVER 2008

Part 1: Justifying an upgrade


Part 2: The best of SQL Server 2008


Part 3: Scaling SQL Server 2008


Part 4: Upgrading and installing SQL Server 2008


ABOUT THE AUTHOR: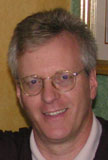 Hilary Cotter, SQL Server MVP, has been involved in IT for more than 20 years as a Web and database consultant, and has worked with SQL Server for 11 years. Cotter is Director of Text Mining at RelevantNoise, dedicated to indexing blogs for business intelligence. Microsoft first awarded Cotter the Microsoft SQL Server MVP award in 2001. He is the author of A Guide to SQL Server 2000 Transactional and Snapshot Replication, published by Not While The Surf's Up Press, 2004.

Dig Deeper on SQL Server Migration Strategies and Planning