Step 8: Use separate disk controllers
Contributor Hilary Cotter explains why you should have separate controllers for each file group.
This Article Covers
RELATED TOPICS
Looking for something else?
Ideally, you should have a separate controller for each file group. Multiple file groups offer better performance on locally attached storage (local disks) when you store your indexes, image file groups, swap file and full text catalogs on different disks, each with its own controller.

Download this free guide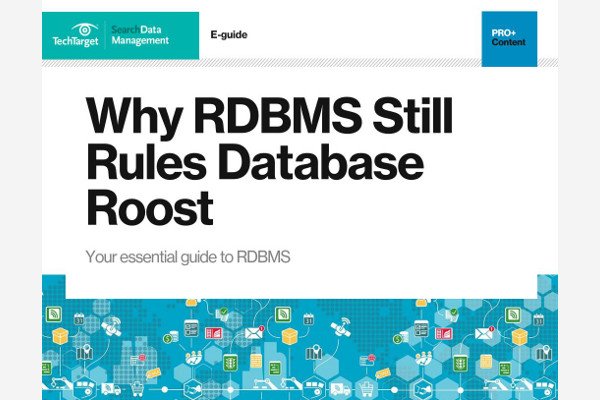 Download: 60-Page Expert RDBMS Guide
Trends come and go, but your DB strategy shouldn't be a flavor of the month. Learn why you shouldn't get distracted by new DB technology, how Facebook is using a RDBMS to do the data slicing and dicing they can't in Hadoop, and more.
By submitting your personal information, you agree that TechTarget and its partners may contact you regarding relevant content, products and special offers.
You also agree that your personal information may be transferred and processed in the United States, and that you have read and agree to the Terms of Use and the Privacy Policy.
In SQL Server 2005, you can improve table partitioning with multiple controllers and disk drives; use one controller and set of drives for each partition.


Spec your SQL Server hardware needs

Home: Introduction
Step 1: Invest in good application design
Step 2: Understand your workload
Step 3: Know your memory support limitations
Step 4: Choose a reliable hardware brand
Step 5: Take advantage of 64-bit
Step 6: Take advantage of storage area networks
Step 7: Properly configure your RAID arrays
Step 8: Use separate disk controllers
Step 9: Choose and optimize your disks wisely
Step 10: Optimize CPU activity and speed

ABOUT THE AUTHOR:
Hilary Cotter
Hilary Cotter has been involved in IT for more than 20 years as a Web and database consultant. Microsoft first awarded Cotter the Microsoft SQL Server MVP award in 2001. Cotter received his bachelor of applied science degree in mechanical engineering from the University of Toronto and studied economics at the University of Calgary and computer science at UC Berkeley. He is the author of a book on SQL Server transactional replication and is currently working on books on merge replication and Microsoft search technologies.
Copyright 2006 TechTarget
Dig Deeper on SQL Server Database Modeling and Design
PRO+
Content
Find more PRO+ content and other member only offers, here.