carloscastilla - Fotolia
News
Stay informed about the latest enterprise technology news and product updates.
The Azure SQL Data Warehouse gains an auditing feature
Microsoft announced that it had enabled an auditing feature for the Azure SQL Data Warehouse. The new feature has many benefits, but storing audit logs won't be free.
Looking for something else?
In an attempt to make it easier for customers to manage data warehouses in the cloud, Microsoft announced that database auditing is now available for its Azure SQL Data Warehouse.

Download this free guide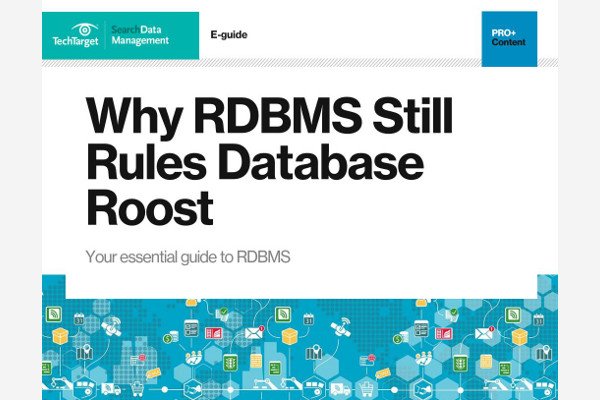 Download: 60-Page Expert RDBMS Guide
Trends come and go, but your DB strategy shouldn't be a flavor of the month. Learn why you shouldn't get distracted by new DB technology, how Facebook is using a RDBMS to do the data slicing and dicing they can't in Hadoop, and more.
By submitting your personal information, you agree that TechTarget and its partners may contact you regarding relevant content, products and special offers.
You also agree that your personal information may be transferred and processed in the United States, and that you have read and agree to the Terms of Use and the Privacy Policy.
The introduction of database auditing gives organizations an improved ability to look deeply into events and changes in the database, including updates and queries, Matt Usher, senior program manager for SQL engineering, posted on the Microsoft Azure blog. Usher also wrote that a configuration interface allows the new feature to be added to a database in a matter of minutes. However, there is a downside to using the new auditing feature -- storing audit logs may come with a price tag attached.
The first step in setting up auditing for Azure SQL Data Warehouse is picking the Azure Storage account in which you want the audit logs to be written. Once you've enabled auditing, Azure SQL Data Warehouse will create a table specifically for auditing in your chosen Azure Storage account. Because the audit logs are written into the Azure Storage account in the data warehouse, the Azure Storage rates apply to the data in the audit logs.
There is a downside to using the new auditing feature -- storing audit logs may come with a price tag attached.
Azure SQL Data Warehouse doesn't have any upfront costs. Instead, customers are billed for their use of storage and computing capability. The amount a company has to pay on a monthly basis is derived from the amount of data it has in storage. Every time an audit log is saved to the Azure Storage account, it counts against the amount of data a company can store in Azure SQL Data Warehouse without having to upgrade to a more expensive storage tier. Compared to the terabytes of storage in each tier, the amount of data in the audit logs doesn't look like much, but over time it can still hasten the need to upgrade to a more expensive tier.
However, being able to audit Azure SQL Data Warehouse presents useful opportunities. Auditing is one of the key ways of maintaining compliance and demonstrating adherence to regulations. One of the common requirements for compliance and regulation is the audit trail. Audit trails are records that provide documentation of the activities that affect a particular procedure or event -- in this case, activity in the data warehouse.
The Health Insurance Portability and Accountability Act (HIPAA) and the Sarbanes-Oxley Act both require audit trails. Audits show exactly what activity is happening in a database, which, when analyzed, can be used to find out about patterns in data usage. Audit trails are also useful for finding out about security violations since going over audit data can point out discrepancies or anomalous data.
Dig Deeper on SQL Server Data Warehousing