This one-page guide will give you all the information you need on Microsoft SQL Server 2012, from pricing and licensing to features around high availability, business intelligence and cloud computing.
Introduction
SQL Server 2012 was first known under the codename "Denali" when it was introduced in 2010. A year-and-a-half later, it became available for evaluation. And then on April 1, 2012, it becomes generally available. See how SQL Server 2012 got its start, and where it stands today.
Database Performance
Features such as AlwaysOn for high availability, column-store indexes for query optimization, and other scalability functions are the highlights around SQL Server 2012 database performance.
Big Data and Cloud Computing
Mix one part Hadoop, two parts Azure and one part MapReduce. What does it make? Well, Microsoft's SQL Server 2012 big data and cloud computing strategy, of course.
Business Intelligence
Microsoft's goal for business intelligence in SQL Server 2012 is to make it easier for business end users and IT pros alike. It hopes to achieve that with features such as PowerPivot and Power View, which users can work with in Excel.
SQL Server 2012 Pricing and Licensing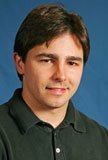 SQL Server 2012 pricing includes some significant adjustments, including a reduction in the number of editions and the change from processor- to core-based licensing.