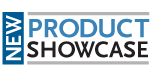 Toad for SQL Server 4.0 is designed to bridge the functionality gaps that exist in both Microsoft's SQL Server Management Studio and Visual Studio within a single tool set.
Quest Software Inc.'s Toad for SQL Server 4.0 compares and synchronizes schema and table data, executes SQL scripts against multiple instances and rolls back transactions from the logs. Users can manage SQL Server agent jobs and recall SQL scripts.
The launch of Toad for SQL Server 4.0 includes a new user interface that mirrors the native SQL Server tools. These additional features are included in the upgrade:
A compare-and-sync tool compares and synchronizes data, schemas and servers, allowing DBAs and developers to work within maintenance windows. This can reduce the potential for failure.

 

The Transaction Log Reader allows users to recover data stored in transaction log files by rolling back any operation and reconstructing transactions.

 

The SQL Script Recall feature automatically saves every SQL statement executed against the database environment. These statements can be searched and recalled, allowing users to quickly locate statements for review and save them for long-term use.

 

The Group Execute attribute executes SQL scripts across multiple server instances, streamlining administration and development requirements for implementing database changes in a wholesale manner.
System requirements: Microsoft Windows 2000, Windows 2003 Server, Windows XP Professional (32-bit or 64-bit) or Microsoft Windows Vista (32-bit or 64-bit), Windows Server 2008. Additional software: Microsoft .Net Framework v2.0 or later, Microsoft Internet Explorer 6.0 or later, Adobe Acrobat Reader 7.0 or later.
Pricing: $595 per server.
This was first published in February 2009