Manage
Learn to apply best practices and optimize your operations.
Testers give an early view of Microsoft SQL Server 2016
Community Technology Previews show the creation process for Microsoft SQL Server 2016. SQL Server experts Denny Cherry and Joey D'Antoni share what they've learned in beta testing.
FROM THE ESSENTIAL GUIDE:
Denny Cherry, owner and principal consultant at Denny Cherry and Associates, and Joey D'Antoni, principal consultant at the same company, have spent the past few months beta testing Microsoft SQL Server 2016. Cherry has been a Microsoft MVP since 2008 and has more than a decade of experience working with SQL Server. D'Antoni also has more than a decade of experience in the IT field, and he specializes in performance tuning and database infrastructure design.

Download this free guide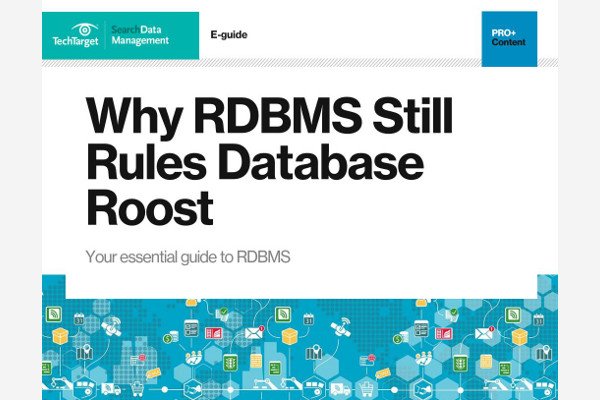 Download: 60-Page Expert RDBMS Guide
Trends come and go, but your DB strategy shouldn't be a flavor of the month. Learn why you shouldn't get distracted by new DB technology, how Facebook is using a RDBMS to do the data slicing and dicing they can't in Hadoop, and more.
By submitting your personal information, you agree that TechTarget and its partners may contact you regarding relevant content, products and special offers.
You also agree that your personal information may be transferred and processed in the United States, and that you have read and agree to the Terms of Use and the Privacy Policy.
In this Q&A, Cherry and D'Antoni discuss their experiences with the Community Technology Preview additions over the past few months, covering both CTP 2 and 3.Cherry and D'Antoni shared the changes ahead for SQL Server 2016 and what they will mean for SQL Server users.
What are the most important new features in Microsoft SQL Server 2016 CTP 2.4? Why those?
Joey D'Antoni: The Stretch Database feature is really a game changer for a lot of applications. Also, the query store feature is fantastic for [database administrators] to tune queries and identify problematic workloads.
How about Microsoft SQL Server 2016 CTP 3?
D'Antoni: Probably the biggest inclusion in CTP 3 is the addition of advanced analytics with R. This is the product of [the] Revolution Analytics acquisition and will be very interesting to watch going forward.
Anyone who is planning on deploying SQL Server 2016 as early as possible should definitely be looking at the beta builds as soon as possible.

Denny Cherryowner and principal consultant, Denny Cherry and Associates
Who would you recommend start working with the Microsoft SQL Server 2016 CTPs?
Denny Cherry: Anyone who is planning on deploying SQL Server 2016 as early as possible should definitely be looking at the beta builds as soon as possible. This will give them a leg up when the final version comes out and the rest of the team wants to stay working with and deploying some of the new features. While this can, and probably will, change between the CTPs and the final release, it is always good to have a head start on the process.
In what ways do CTP 2 and 3 compare positively and negatively to previous versions?
D'Antoni: Positively, there are a lot more features [and] a lot of new features. Negatively, the rapid development cycle may be hard to deal with for many IT orgs.
In CTP 2.4, Microsoft retired the x86 version of the SQL Server set-up. What effect do you see this having?
Cherry: I can see both sides of this. From the Microsoft side of things, this cuts their testing matrix basically in half, as they don't need to worry about doing any x86 testing any more. On the flip side, I know that there are lots of people running SQL Server on laptops and desktops -- a lot of which still have a 32-bit OS -- and these folks will need to upgrade their Windows and possibly their hardware, depending on how old the PC is, to support an x64 version. But these people are almost always running SQL Express, which has been available as a 64-bit version since SQL 2005, and upgrade to new versions almost never.
Other features Microsoft changes are JSON storage, columnstore indexes, Always Encrypted and more. How do you see these changes affecting the SQL Server experience?
Cherry: I see Always Encrypted being used pretty quickly by software development teams that want encryption but don't want to write the encryption stuff into their application directly.
D'Antoni: The enhancements to columnstore and JSON are going to make it possible to deal with very large, big-data-type workloads in the friendly relational space.
Is there anything significant in CTP 3 that is possible now that wasn't possible in CTP 2?
D'Antoni: Just the R components.