Evaluate
Weigh the pros and cons of technologies, products and projects you are considering.
Spotlight on SQL Server Enterprise 2.0
Get advanced features to optimize database performance monitoring, diagnostics and issue resolution activities within SQL Server with Spotlight on SQL Server Enterprise 2.0.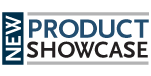 Spotlight on SQL Server Enterprise 2.0 offers database administrators advanced features to optimize the performance monitoring, diagnostics and issue resolution activities within SQL Server.

Download this free guide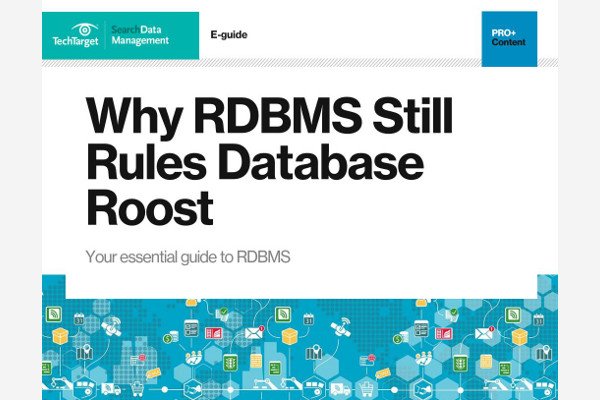 Download: 60-Page Expert RDBMS Guide
Trends come and go, but your DB strategy shouldn't be a flavor of the month. Learn why you shouldn't get distracted by new DB technology, how Facebook is using a RDBMS to do the data slicing and dicing they can't in Hadoop, and more.
By submitting your personal information, you agree that TechTarget and its partners may contact you regarding relevant content, products and special offers.
You also agree that your personal information may be transferred and processed in the United States, and that you have read and agree to the Terms of Use and the Privacy Policy.
Spotlight on SQL Server Enterprise is an agentless database issue discovery application that allows database administrators to identify and resolve SQL Server performance problems within the SQL Server environment. This tool pinpoints the underlying SQL Server contention issues and processes them for speedy and efficient database administration.
Spotlight lets DBAs drill down and locate in-depth information about thousands of SQL Server performance problems, including a specific user, a resource-intensive SQL transaction, an I/O bottleneck and a lock or wait. Spotlight sets a baseline for normal SQL Server activity for each instance and can set thresholds, notify users and display alerts when it detects performance bottlenecks.
It not only monitors SQL Server, but also the underlying operating system where it resides. From an overview screen, DBAs can view the most active SQL Server sessions, SQL statements, replication information, blocks, waits and disk activity.
Through one single interface, Spotlight on SQL Server Enterprise answers many questions related to performance, such as:
How is each SQL Server instance performing?
How is the SQL Server environment as a whole performing?
Where and when are performance bottlenecks occurring?
How do I catch the problems before they arise?
Who or what is causing the problem and how do I resolve it?
Originally released in 2003, the latest version of Spotlight has added features that enhance performance analysis and historical reporting. This release also has super lightweight collections designed with heavily loaded systems in mind and new visualization screens. Some specifics include:
Spotlight Statistics Repository, which stores long-term historical data for future analysis and planning purposes. You can use or build on the example reports provided or create you own reports by querying the data yourself.

SQL Analysis, which has been added to the SQL Activity drilldown. It highlights SQL being executed that does not conform to a set of user-defined performance criteria. You can view SQL from both a real-time and historical perspective. Use Quest SQL Tuning to tune the non-conforming SQL that you identify.

Historical Diagnostic Evaluation, with detailed information in playback mode for CPU alarms, Disk Queue Length alarms and Blocking alarms.

Improved Enterprise Management of Diagnostic Server Configuration that is centralized and applied to all connections. Individual connections can then be customized as required.

Alarm notification that runs a program in response to an alarm and sends email notifications to multiple recipients.

Windows-only connections in Spotlight Enterprise views so you can now add Windows-only connections to Spotlight Enterprise views.

Spotlight Statistics Repository, which stores long-term historical data for future analysis and planning purposes.

New Visualization screens that detect, diagnose and resolve SQL Server issues. The main/home view shows users their entire SQL Server environment at a glance, making it easy to see the status of everything in one place.


Figure 1: Quest Software Spotlight on SQL Server Enterprise

System requirements: Platform -- 500 MHz Pentium III PC, 256 MB of RAM (minimum), 512 MB recommended, hard disk space, 60 MB (this space should exist on a local disk drive rather than a network drive).
Operating system -- Windows 2000 (Professional, Server, Advanced Server, Datacenter Server) SP4, Windows XP with SP1 or 2, Windows Server 2003, Vista.
Diagnostic Server requirements -- 1 GHz Pentium 4 PC, 1 GB RAM minimum (2 GB recommended), 16 GB of hard disk space (includes disk space for history).

Pricing: Please contact Quest Software for pricing information.
Dig Deeper on Microsoft SQL Server Tools and Utilities