You may already be working with the usual suspects for performance tuning tools, but are you using all the features available in each tool? The following is one of several must-have free tools, or go to the complete list of freebies.
The best compliment to SQL Server Profiler is System Monitor. When you need to get out from the SQL Server transaction weeds and out to a macro level, System Monitor is just the tool to do it. System Monitor includes many counters, such as memory, CPU, logical disk I/O, physical disk I/O, network, Windows Server, SQL Server, .NET objects, etc., providing insight into the overall server performance. This data can be returned to the screen for real-time monitoring or to a log with a predefined collection. I would recommend collecting data every few minutes and run System Monitor for short periods of time to correspond to the SQL Server Profiler sessions.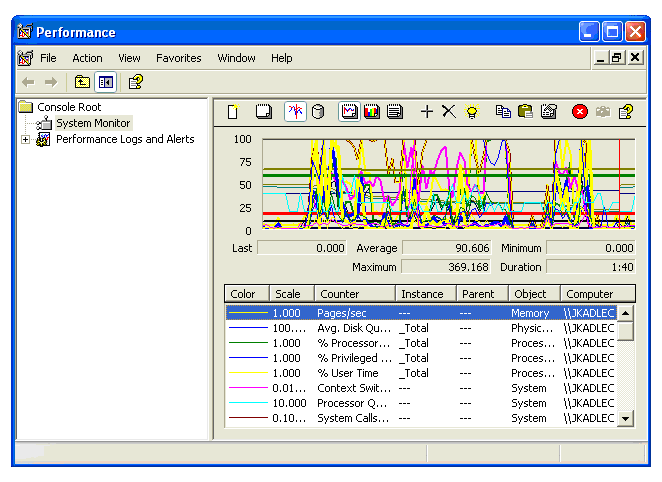 Click for the next featured freebie: Query Analyzer's Query Plans
---
About the author: Jeremy Kadlec is the Principal Database Engineer at Edgewood Solutions, a technology services company delivering professional services and product solutions for Microsoft SQL Server. He has authored numerous articles and delivers frequent presentations at regional SQL Server Users Groups and nationally at SQL PASS. Jeremy is also the SearchSQLServer.com Performance Tuning expert. Ask him a question here.

This was first published in July 2005