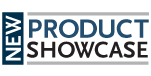 DBForms from MS Access to ASP.NET + MS SQL converts Microsoft Access databases and tables (.mdb files) to MS SQL databases. It can also convert MS Access Forms to .aspx Web pages with Ajax technology support.
DBForms from MS Access to ASP.NET + MS SQL, from DMSoft Technologies, is specially divided into several stages so the most complex issues of the conversion are broken into manageable parts. It offers fast conversion, excellent performance and a user-friendly application.
DBForms from MS Access to ASP.NET + MS SQL supports Unicode, ensuring that special symbols display correctly. The program allows partial selection of database objects that will be converted and it performs conversion of primary keys and indexes.
Sessions support allows you to save all your settings and restore them afterwards. You can organize application work using functional IIS which supports ASP.NET scripts running and is connected properly to Microsoft SQL Server.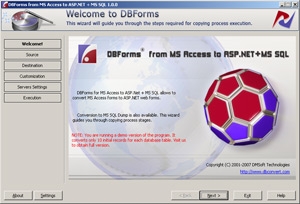 Figure 1: A screenshot of DBForms from MS Access to ASP.NET + MS SQL.
Features in the updated DBForms from MS Access to ASP.NET + MS SQL include the following:
Uses Ajax to allow for fully changed data mapping from Access database to Web forms. Ajax allows users to receive database information without overloading Web pages.

 

Ability to convert forms (single form, continuous forms, datasheets) and their elements to a Web page and fill form fields with data from the fields of your Access tables. Controls' position, color pallet and fields' type are accurately converted.

 

Solves firewall and access rights' issues with a workaround called "MS SQL Dump." You can use this element if you have no direct access to MS SQL Server but can execute SQL dumps.
System requirements: Windows Vista, Windows XP, Windows 2000, Windows NT (with Internet Explorer 4.01); 32 MB of RAM; SQL Server 7.0 and higher; privileges to write into database on the target SQL Server; Web server with Microsoft IIS 5.0 and higher with the ability to run ASP.NET 2.0 scripts.
Pricing: One copy for $99; two to five copies for $198; six to 10 copies for $297. All necessary help documentation is provided with the software and a free trial is available.
This was first published in March 2009