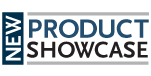 DBConvert for MS SQL & PostgreSQL is a database migration tool for data conversion from SQL Server to PostgreSQL and from PostgreSQL to SQL Server databases.
DMSoft Technologies' DBConvert for MS SQL & PostgreSQL is a reliable, bi-directional tool that offers many conversion options through either its intuitive interface or in its command-line processing mode.
It can generate PHP scripts and SQL dumps that will bypass any conversions restrictions on your SQL or PostgreSQL server.
DB Convert for MS SQL & PostgreSQL also features advanced command-line processing, support for data filters and an integrated field-mapping feature.

Figure 1: A screenshot of DB Convert for MS SQL & PostgreSQL.
Other features in the converter include the following:
Support for all base data types featured on SQL Server and PostgreSQL servers.

 

Workaround solutions for issues with firewalls and access rights.

 

Greater control of the data migration process through defined data filter conditions.
System requirements: Microsoft Windows 2000 or better; 32 MB of RAM; MDAC 2.8; privileges to write into databases on the target SQL/PostgreSQL server.
Pricing: $79 per copy. Volume discounts and site-wide licenses are available.
This was first published in March 2009