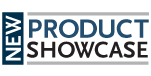 DBConvert for MS SQL & MySQL is a database migration tool for conversion from MySQL databases to SQL Server and from SQL Server databases to MySQL servers.
DMSoft Technologies' DBConvert for MS SQL & MySQL converts your databases by configuring several options through either its wizard interface or command-line parameters.
It can also increase connectivity by bypassing restrictions on your servers. DBConvert will transfer the content of your source database into a local SQL dump file, and afterwards, you can send this dump file to your MySQL server directly. The destination database will be re-created with all the tables filled with the corresponding SQL or MySQL data.
DBConvert for MS SQL & MySQL also offers integrated data filters that allow users to retrieve only specific data for converted tables according to defined filtering criteria.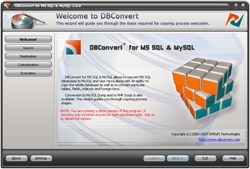 Figure 1: A screenshot of DBConvert for MS SQL & MySQL.
DBConvert for MS SQL & MySQL features include the following:
Support for all base data types featured on SQL Server and MySQL servers.

 

Workarounds for issues with firewalls, permissions and access rights.

 

The automatic transformation of data types from one specific format to another.
System requirements: Microsoft Windows 2000 or better; 32 MB of RAM; MDAC 2.8; privileges to write into databases on the target SQL or MySQL server.
Pricing: $79 per copy. Volume discounts and site-wide licenses are available.
This was first published in March 2009