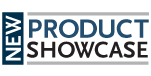 DB Audit Expert is a database security and auditing software product for Microsoft SQL Server, MySQL, Oracle, Sybase and IBM DB2 that tracks and analyzes any database activity, including security settings, access and usage, data creation, changes and deletions.
Designed for database and systems administrators, security administrators and auditors, SoftTree Technologies Inc.'s DB Audit Expert helps users:
Manage database users, logins, roles, groups, permissions.

 

Monitor and audit database activity.

 

Audit SELECT statements to identify who has queried sensitive data.

 

Automatically capture, store and report changes in permissions, schema and data.

 

Store all audit data in a local or central repository.

 

Analyze collected audit data and generate email and/or SNMP alerts.

 

Ensure compliance with regulations, such as Sarbanes Oxley and HIPAA.
Version 4 has new tools for automatically discovering hidden PII, PHI, PCI and banking data stored in databases, including both encrypted and unencrypted data. This enables SQL database administrators to instantly identify all tables containing sensitive information.
The new security features also allow administrators to find all direct and indirect access to the database, including access paths via role and group memberships, aliases, database views, granted permissions, or public or global permissions. Once the SQL DBA has identified everyone with access to the data, he can use the new security management tools to define a set of permissions that are both compliant with organizational security policies and regulatory mandates.
Prior versions of DB Audit Expert provided robust report creation capabilities, but users were required to define their own reports. The newest version of the product has 18 new built-in reports for monitoring and analyzing user behavior patterns and anomalies.
System requirements: DB Audit Expert requires 27 MB of disk space, 256 MB of memory, a Pentium or otherwise compatible CPU, a GUI console and any Web server capable of running JSP. Operating systems supported include Windows Vista, Windows XP, Windows 2003, Windows 2000, Windows NT and Windows 9x. DB Audit Expert will run on SQL Server 2005, SQL Server 2000, SQL Server 7 and SQL Server 6.5.
Pricing: Licensed on a per database instance basis. Single-server license, $499; five-server-instance license, $2,350; 10-server-instance license, $4,450. Central repository license, $3,000. SoftTree also offers an unlimited database license including all components that caps at $50,000.
This was first published in January 2008