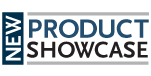 ApexSQL Script is a SQL development tool that converts database structures and data into scripts, .Net executables, deployment packages or source control.
ApexSQL Script allows a rich array of value-added scripting attributes to embed customizable text, tags, dates, comments and so on into your scripts to transform your output into a richly tailored output in a variety of formats.
Scripts are ordered based on proprietary dependency algorithms to ensure proper order of generated scripts. Scripts can be created from databases or source control labels (all SCC-compliant source control systems are supported). The tool includes Command Line Interface (CLI) and supports SQL Server 2005.
Output your SQL Server database structures and data into a variety of formats including scripts, deployment packages and .Net executables.
ApexSQL Script/2005.10 features include:
Proprietary dependency algorithm that ensures scripts are always created in the proper order.

 

Scripts that are parsed to allow users to add owners where they are missing, explicitly exclude them, or map them to user-defined users.

 

Combining Structure and Data scripts into a single file.

 

 

Creating C# projects or .Net executables in addition to script-based output.

System requirements: Microsoft SQL Server versions 7.0, 2000 or 2005. Windows 2000, Windows XP, Windows 2003, Windows Vista, compatible with 64-bit OS versions. Pentium Class Processor 600 MHz or higher, 512 MB RAM (256 MB minimum), 20 MB free disk space (100 MB preferred)Required components not included with installation: Microsoft ActiveX Data Access Objects Library (ADO) (MDAC) 2.8 or greater, Microsoft .NET Framework 2.0, Microsoft Windows Script 5.5 or greater, SQL-DMO installer.

Pricing: ApexSQL Script + no maintenance $299, 1 license $299, 2-4 licenses $239, 5-9 licenses $209, 10+ licenses $179, site license $1,973.
ApexSQL Script + 1 yr. maintenance $374, 1 license $374, 2-4 licenses $299, 5-9 licenses $262, 10+ licenses $224, site license $2,468.
ApexSQL Script + 2 yr. maintenance $419, 1 license $419, 2-4 licenses $335, 5-9 licenses $293, 10+ licenses $251, site license $2,765.
ApexSQL Script +3 yr. maintenance $434, 1 license $434, 2-4 licenses $347, 5-9 licenses $304, 10+ licenses $260, site license $2,864.
This was first published in January 2008