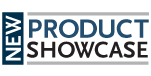 ApexSQL Log API is a programmable API that adds transaction log-auditing capabilities to SQL Server database applications, eliminating the need for developers to code auditing functionality themselves.
ApexSQL LLC's ApexSQL Log API 2005.10 is primarily intended for the development of specialized auditing modules for SQL Server database applications. It performs log auditing and recovery functionality that analyzes SQL Server's own transaction log to display information on user, computer and application data changes, as well as where those changes originated. Because it exposes SQL Server's transaction log to your application, it can also be used for data recovery and performance tracking -- e.g., you can track most updated tables and pages.
ApexSQL Log reads online logs, detached logs and log backups. It allows users to recover dropped and truncated tables, track individual row history and generate UNDO and REDO scripts on the fly. Filtering abilities help users locate and isolate specific transactions quickly.
No database overhead or the use of database triggers is required, and audits can be done on changes that were made before the tool was even installed.
Additional ApexSQL Log features allow users to:
Customize audit reports

 

Analyze row history for historical changes

 

Create column-level grid filters for complex, compound-filtering, post-log reading

 

Perform compound sorting and grouping

 

Recover dropped, deleted, truncated and lost data and dropped objects using the built-in recovery wizard
System requirements: Microsoft SQL Server 7.0, SQL Server 2000, SQL Server 2005. Required components not included with installation: Microsoft ActiveX Data Access Objects Library (ADO), (MDAC) 2.8 or greater and Microsoft .NET Framework 2.0. Compatible operating systems: Windows 2000, Windows XP, Windows 2003, Windows Vista 32-bit and 64-bit OS versions (including experimental support for SQL Server for Itanium). Intel Pentium 600 MHz or faster processor (Pentium III recommended) and 512 MB RAM (256 MB minimum); 100 MB of free disk space (recommended).
Pricing:
ApexSQL Log + no maintenance $999; 1 license $999, 2-4 licenses $799, 5-9 licenses $699, 10+ licenses $599, site license $6,593.
ApexSQL Log + 1-yr. maintenance $1,249; 1 license $1,249, 2-4 $999, 5-9 $874, 10+ $749, site license $8,243.
ApexSQL Log + 2-yr. maintenance $1,399; 1 license $1,399, 2-4 $1,119, 5-9 $979, 10+ $839, site license $9,233.
ApexSQL Log + 3-yr. maintenance $1,449; 1 license $1,449, 2-4 $1,159, 5-9 $1,014, 10+ $869, site license $9,563.

This was first published in January 2008