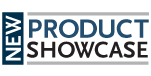 ApexSQL Edit is a tool that provides a powerful integrated development environment (IDE) especially designed for advanced SQL Server developers.
ApexSQL Edit has been modified and has many new features, including support for Microsoft SQL Server 2005, centralized mapping, Object Explorer, code snippets, object notes and context-sensitive options.
ApexSQL includes integration with source control, Intelliprompt, SQL formatting, data editing and advanced features not found in other SQL IDEs, Collapsing Regions and Snippet Editors.
A complete development, editing and deployment environment for SQL Server developers, ApexSQL Edit has SCC-compliant source control integration and Intelliprompt.
ApexSQL Edit's new features include:
A source control mapping process with new menus, dialogs and objects.

 

A database text search feature that lets you search within data values in the database.

 

An improved drill down feature that allows you to find and edit across your entire database based on a single key value.

 

Pivot Snippets for creating a Pivot statement from a table/view by picking the value columns, the pivot column and values and the aggregate column and function.

 

New source control mapping reports.

 

Scripts that can now be run in test mode, which will automatically roll back scripts immediately after execution.

System requirements: Software prerequisites -- Microsoft SQL Server versions 7.0, 2000 or 2005. Operating systems -- Windows 2000, Windows XP, Windows 2003, Windows Vista. Compatible with 64-bit OS versions. Pentium Class Processor 600 MHz or higher, 512 MB RAM (256 MB minimum), 30 MB free disk space (100 MB preferred). Required components not included with installation -- Microsoft ActiveX Data Access Objects Library (ADO) (MDAC) 2.8 or greater, Microsoft .NET Framework 2.0, NUnit (optional for unit testing), SQL-DMO installer.

Pricing: ApexSQL Edit + no maintenance $349, 1 license $349, 2-4 licenses $279, 5-9 licenses $244, 10+ licenses $209, site license $4,607. ApexSQL Edit + 1 yr. maintenance $436, 1 license $436, 2-4 licenses $349, 5-9 licenses $305, 10+ licenses $262, site license $5,755. ApexSQL Edit + 2 yr. maintenance $489, 1 license $489, 2-4 licenses $391, 5-9 licenses $342, 10+ licenses $293, site license $6,455. ApexSQL Edit + 3 yr. maintenance $506, 1 license $506, 2-4 licenses $405, 5-9 licenses $354, 10+ licenses $304, site license $6,679.
This was first published in January 2008