Spatial data, also known as geospatial data, is information about a physical object that can be represented by numerical values in a geographic coordinate system.

Download this free guide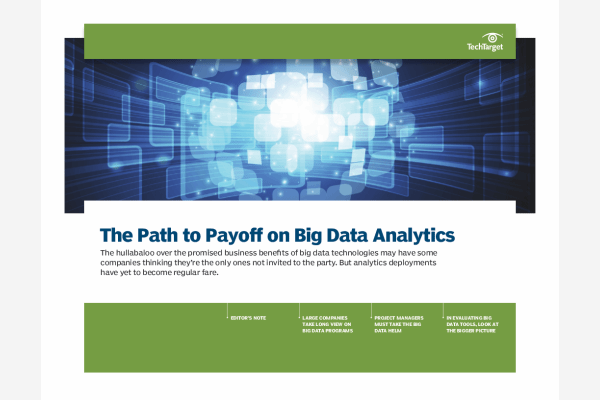 Download Our Exclusive Big Data Analytics Guide
An unbiased look at real-life analytics success stories, including a Time Warner Cable case study, and tips on how to evaluate big data tools. This guide will benefit BI and analytics pros, data scientists, business execs and project managers.
By submitting your personal information, you agree that TechTarget and its partners may contact you regarding relevant content, products and special offers.
You also agree that your personal information may be transferred and processed in the United States, and that you have read and agree to the Terms of Use and the Privacy Policy.
Generally speaking, spatial data represents the location, size and shape of an object on planet Earth such as a building, lake, mountain or township. Spatial data may also include attributes that provide more information about the entity that is being represented. Geographic Information Systems (GIS) or other specialized software applications can be used to access, visualize, manipulate and analyze geospatial data.
Microsoft introduced two spatial data types with SQL Server 2008: geometry and geography. Geometry types are represented as points on a planar, or flat-earth, surface. An example would be (5,2) where the first number represents that point's position on the horizontal (x) axis and the second number represents the point's position on the vertical (y) axis. Geography spatial data types, on the other hand, are represented as latitudinal and longitudinal degrees, as on Earth or other earth-like surfaces.
See also: x and y coordinates, Feature Manipulation Engine
Continue Reading About spatial data