As currently used in information technology, to drill down (verb) is to focus in on something. A drilldown (noun) is the act of focusing in.
Hadoop 2 Upgrades: Ready to Take Advantage?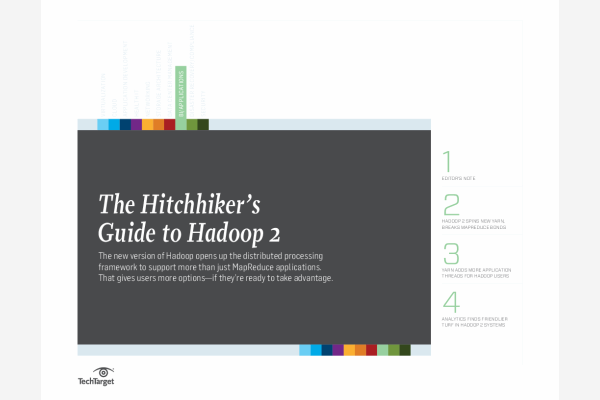 Hadoop doesn't lack for attention, but that has yet to translate into high adoption or success rates. Find out if you should leverage Hadoop 2 upgrades here.
By submitting your email address, you agree to receive emails regarding relevant topic offers from TechTarget and its partners. You can withdraw your consent at any time. Contact TechTarget at 275 Grove Street, Newton, MA.
You also agree that your personal information may be transferred and processed in the United States, and that you have read and agree to the Terms of Use and the Privacy Policy.

The term is sometimes used when referring to moving down through a hierarchy of folders and files in a file system like that of Windows. It may also mean clicking through a series of dropdown menus in a graphical user interface.
Microsoft's Visual Studio Analyzer is said to "provide easy drilldown," possibly meaning that it allows the user to get quickly to a desired function or work unit.
The term drillup is also reported in the multi-dimensional data access query language (MDX), which contains the keywords DRILLDOWNMEMBER and DRILLUPMEMBER as well as TOGGLEDRILLSTATE.
This was first published in
April 2005
Continue Reading About drilldown
Dig Deeper on Microsoft SQL Server Performance Monitoring and Tuning