Definition
database administrator (DBA)
DBA is also an abbreviation for doing business as - a term sometimes used in business and legal writing. dBA is an abbreviation for A-weighted decibels.

Download this free guide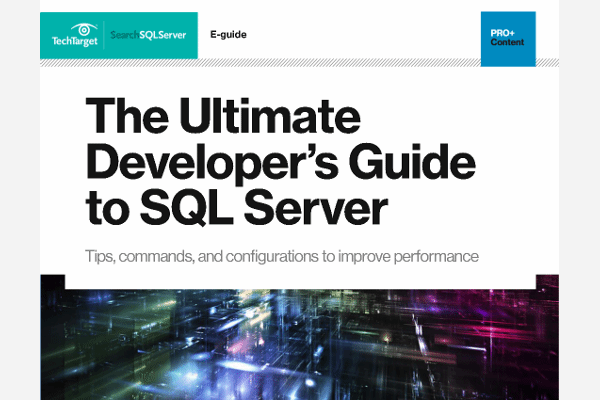 Ultimate Developer's Guide to SQL Server
Jam-packed with tips to improve SQL Server database performance: How to best create tables and columns, normalize and restore your database, and configure aliases.
By submitting your personal information, you agree that TechTarget and its partners may contact you regarding relevant content, products and special offers.
You also agree that your personal information may be transferred and processed in the United States, and that you have read and agree to the Terms of Use and the Privacy Policy.
A database administrator (DBA) directs or performs all activities related to maintaining a successful database environment. Responsibilities include designing, implementing, and maintaining the database system; establishing policies and procedures pertaining to the management, security, maintenance, and use of the database management system; and training employees in database management and use. A DBA is expected to stay abreast of emerging technologies and new design approaches. Typically, a DBA has either a degree in Computer Science and some on-the-job training with a particular database product or more extensive experience with a range of database products. A DBA is usually expected to have experience with one or more of the major database management products, such as Structured Query Language, SAP, and Oracle-based database management software.
Continue Reading About database administrator (DBA)
Dig Deeper on SQL Server Database Modeling and Design